Is the OKI White Toner Printer Worth it? An OKI Review
This post contains affiliate links. If you use these links to buy something, we may earn a commission, but it doesn't cost you anything. Thanks!
The OKI White Toner series printers use toner technology to print in any color – including white! If you're wondering why someone would buy a white toner printer here's all you need to know:
Print any color, apply to any material
Designs never require weeding. (NEVER EVER!)
Let's check out the series of OKIData White Toner Printers.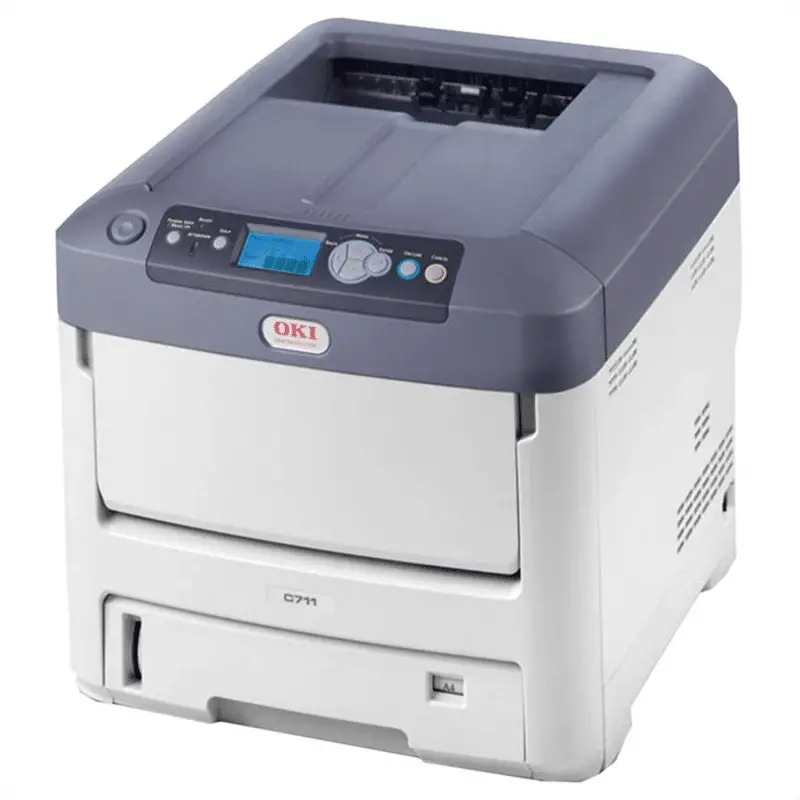 When I first learned about this I had to think about it for a second to envision why printing in white is such a big deal. Using a white toner base allows for the full-color spectrum to shine on a variety of paper, film, and heat transfer media. And it's not just white – it's a ton of colors including pastels and softer hues that have been limiting designers for years! The OKI White Toner series offers the widest range of colors of pretty much any heat transfer printer out there making it a graphic designer's dream.
The ability to print in white opens up tons of possibilities for in house printing and production. Heat transferred designs printed with white toner don't need to be weeded! Inkjet printers rely on the pigment in the transfer paper to act as a white background for the ink which is why you have to cut and weed the parts of the paper that aren't your image. This step is totally eliminated when printing with white toner! You can count on results similar to what you would get from screen printing but at a cheaper price point with less work.

All About Flexibility
If you're looking for ultimate flexibility in the type of graphics and heat transfers you create it's worth considering purchasing a printer from the OKI White Toner Printer Series. You'll have the ability to print directly onto colored media (think black or dark-colored paper), clear film, or transfer media such as printable vinyl (you'll need a vinyl cutter too), self weeding transfers, and traditional heat transfer printing paper. You can use the OKI printers to transfer beautiful images to anything you can dream up!
With three printers available in the series your needs as a hobbyist or business owner will guide you. All three offer an unbeatable color range for both hard and soft surface transfers. While the exteriors admittedly appear a little dated the prints they produce will reflect the fact that these printers are super high quality.
The Three Models
The price range for the series goes from US$2495.00 (on sale) for the OKI c711WT, US$7240.00 for the OKI Pro8432WT, and tops out at US$13,649 for the new Pro9541WT. These definitely aren't cheap but it's important to consider that there is often financing available and you will be saving hours of your time vs. sublimation printers. If a new printer will allow you to work more efficiently and take on more jobs it could easily be worth it!
Oki White Toner Printer Features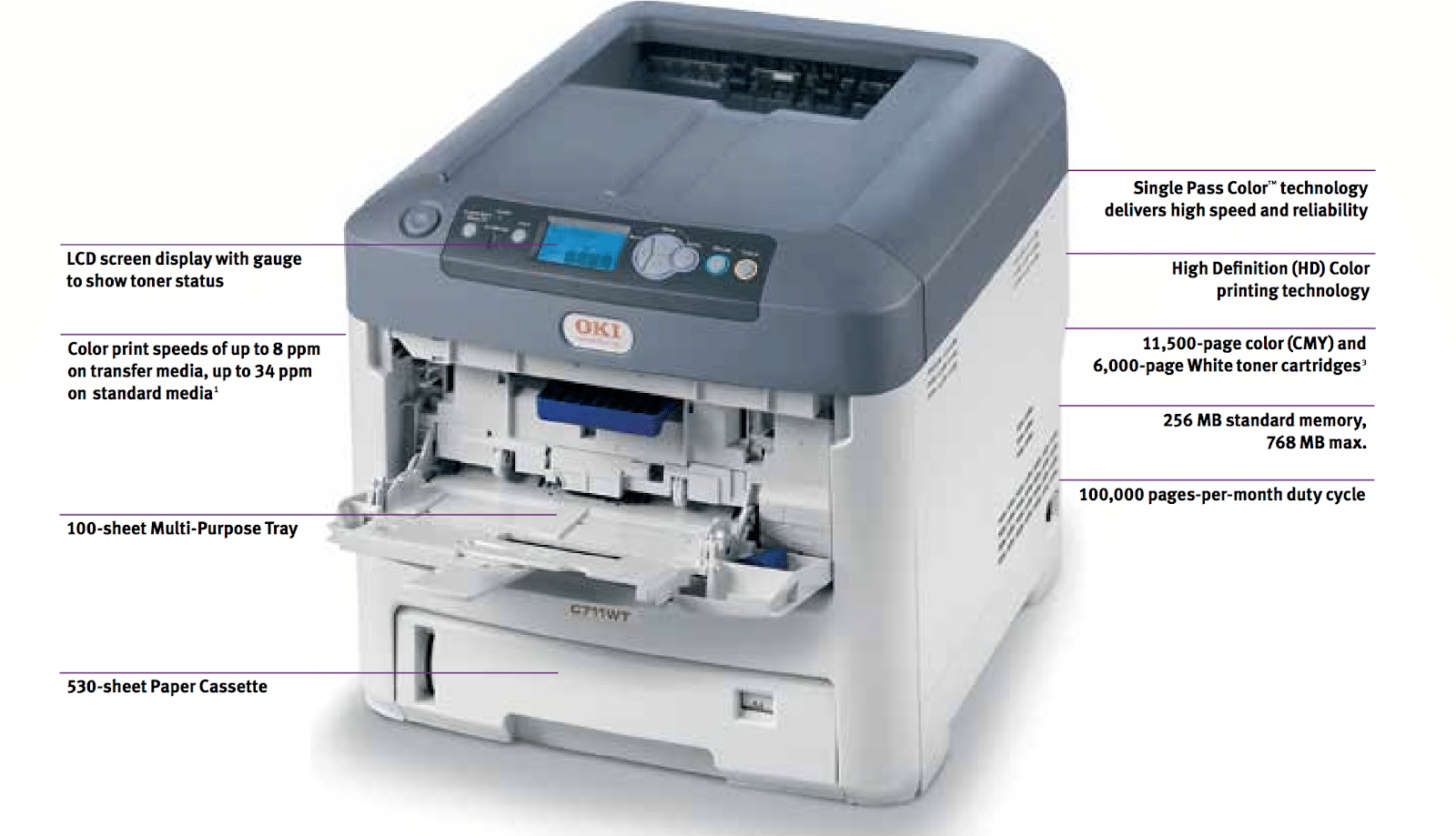 The features below apply to all printers in the Oki White Toner series. Features exclusive to the Pro8432WT and Pro9541WT are outlined on the right (or at the end of this section if you are on your phone.)
 Features of All Printers in the Oki White Toner Printer Series:
Digital LED printing technology
A flat paper path so you won't deal with paper jams
1200 x 600dpi print resolution
Print CMYW (cyan, magenta, yellow, white) colors onto paper, film, or transfer media (applications on fabric, plastic, ceramics, wood, or metal)
Paper size A6 (photo) to A4 (legal size) and weights up to 250 gsm
630 sheet paper supply (can upgrade to 1690 sheets)
Prints on dark backgrounds and garments as well as white and film
Fast printing speeds up to 34 full-color pages per minute on legal size plain paper
3-year on-site warranty
More Benefits of the Oki Pro8432WT
Prints A6 to A3 paper size (11.69 x 16.53 inches) and weights up to 256 gsm
Comes with two extra 4,500-page white toner cartridges
Can print with CMYW toner for heat transfers or traditional CMYK (includes key or black) toner for normal printing on white paper
Extra Benefits of the Oki Pro9541WT
1200 x 1200 dpi – this is top of the line resolution
5 color printing technology allows you to print 'true' black, white, and any other color or shade with the same printer
Prints A6 to A3+ (13 x 19 inches) sheets
Prints on EXOSTENCIL screen prep paper for screen printing
Oki White Toner Printer FAQs
How long does the toner last?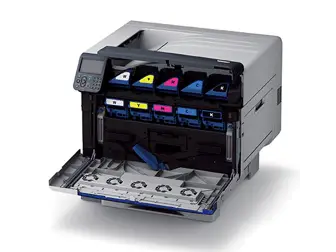 This may seem obvious, but remember these printers use toner to print, not ink. Your OKI printer will let you know when it's running low so you won't run out in the middle of a job. The toner cartridges are specific to each color (CMYW) and can print up to 6,000 letter-size pages.
A large capacity cartridge option that prints up to 11,500 pages and costs around US$260.00 is available. In addition to the toner, you'll occasionally need to replace the image drums in each of the colors. Drums can each handle up to 20,000 pages at a cost of US$135 with the exception of the white image drum which has a capacity of 6,000 pages.
It's important to remember these numbers are affected by the type of print jobs you do, for example, printing a single page is going to use inkless efficiently than printing at least 3 pages at a time.
Is it compatible with both Mac and Windows?
You won't need to upgrade your existing computer. The OKI White Toner Series is compatible with both Mac and Windows operating systems!
Will I need to weed my white toner printed designs before heat pressing?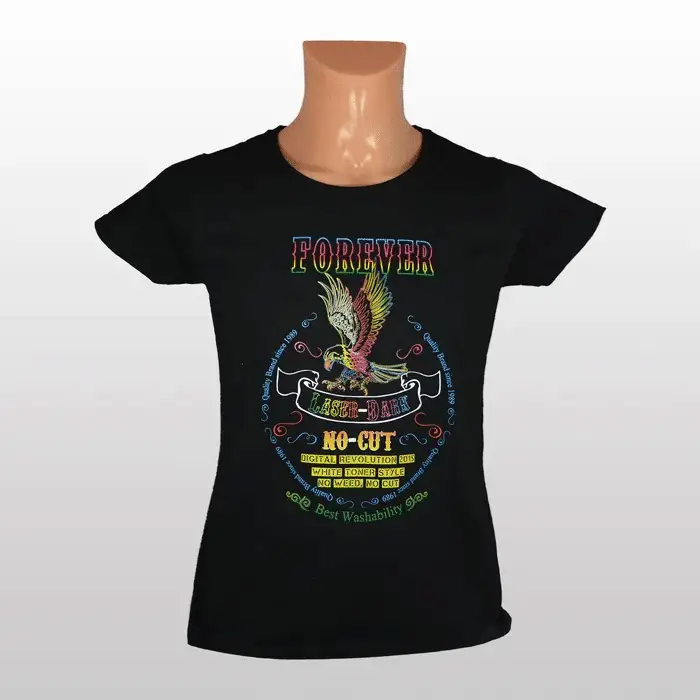 No, you'll never need to weed anything printed with any printer in the Oki White Toner series. All white toner transfer media specifically for the Oki White Toner Series is self weeding. The white toner is only used where needed in the images, not embedded into the entire background as it is on transfer paper. When purchasing your transfer paper just make sure you are buying paper designed specifically for laser printers – transfer media made for inkjet printers won't work.
Can I print on dark or cotton shirts?

You can use the Oki White Toner series printers to put images on any material in any color. The white toner allows for vivid colors even on dark colors. Heat transfer paper for use in toner printers also works on all fabrics, unlike sublimation printed paper.
What transfer paper do I use with an Oki White Toner Printer?
This is a fun question to answer as it depends on your project but the possibilities are endless! Here are a few options:
There are definitely other options out there, but make sure you purchase transfer paper made exclusively for laser printers, not inkjet.
Can I use toner made by other companies when it's time to replace it?
I was able to find one aftermarket option for replacing the toner cartridges in an Oki White Toner printer . . . but the reviews and comparisons suggested the quality of the prints deteriorated. This might be one where saving on generics isn't worth it. Especially for client work, best to stick to Oki toner and drum replacements.
Which heat press should I use with the Oki White Toner Printer?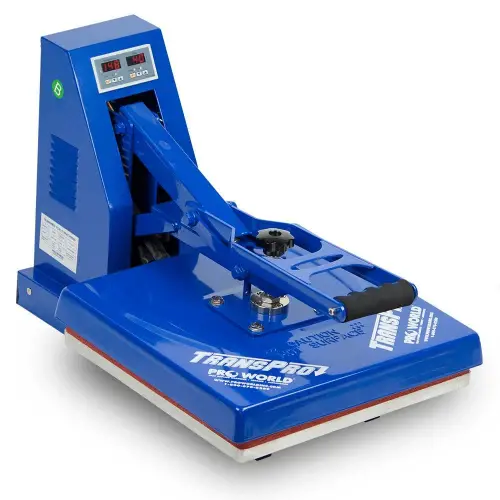 If you're investing in a quality printer to bring up your apparel printing game you'll want to make sure you have a heat press that's capable of great results. The TransPro 15×15 heat press is the top-selling heat press in the United States for good reason and would be a great one for a variety of projects. Consider the type and size of the t-shirt/garments you plan to make when making your choice. This summary will guide you through your options for the best heat press machines out there.
Oki White Toner vs Uninet iColor 800w
There's new competition in the white toner printer space! With the release of the iColor 800w at a price of US$8,995.00, you've got more choices than ever. The benefits of the iColor printer are similar to the Oki printers but it has larger print size capability (12.6 x 19 inches). It's new to the market so we'll see how it compares to the Oki white toner series over time!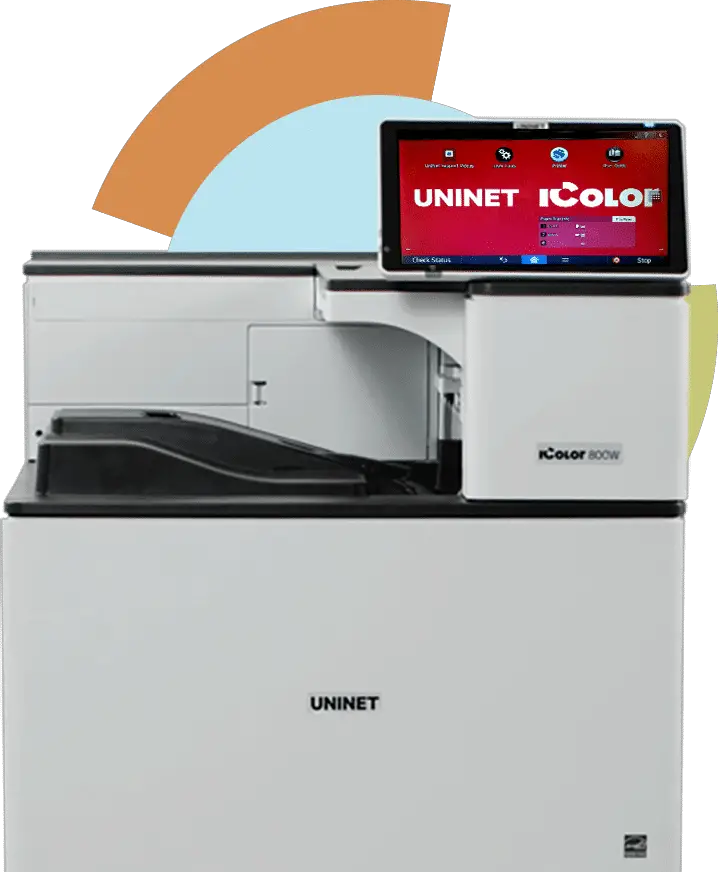 Is there a cheaper option for white toner printing?
While the Oki printers are top of the line and designed specifically for white toner if the price point is out of your budget it might be worth considering the HP Color LaserJet Pro M452dw. You'll need to outfit it with white toner and it doesn't have the same print quality or print speed but could be a nice option for a smaller business.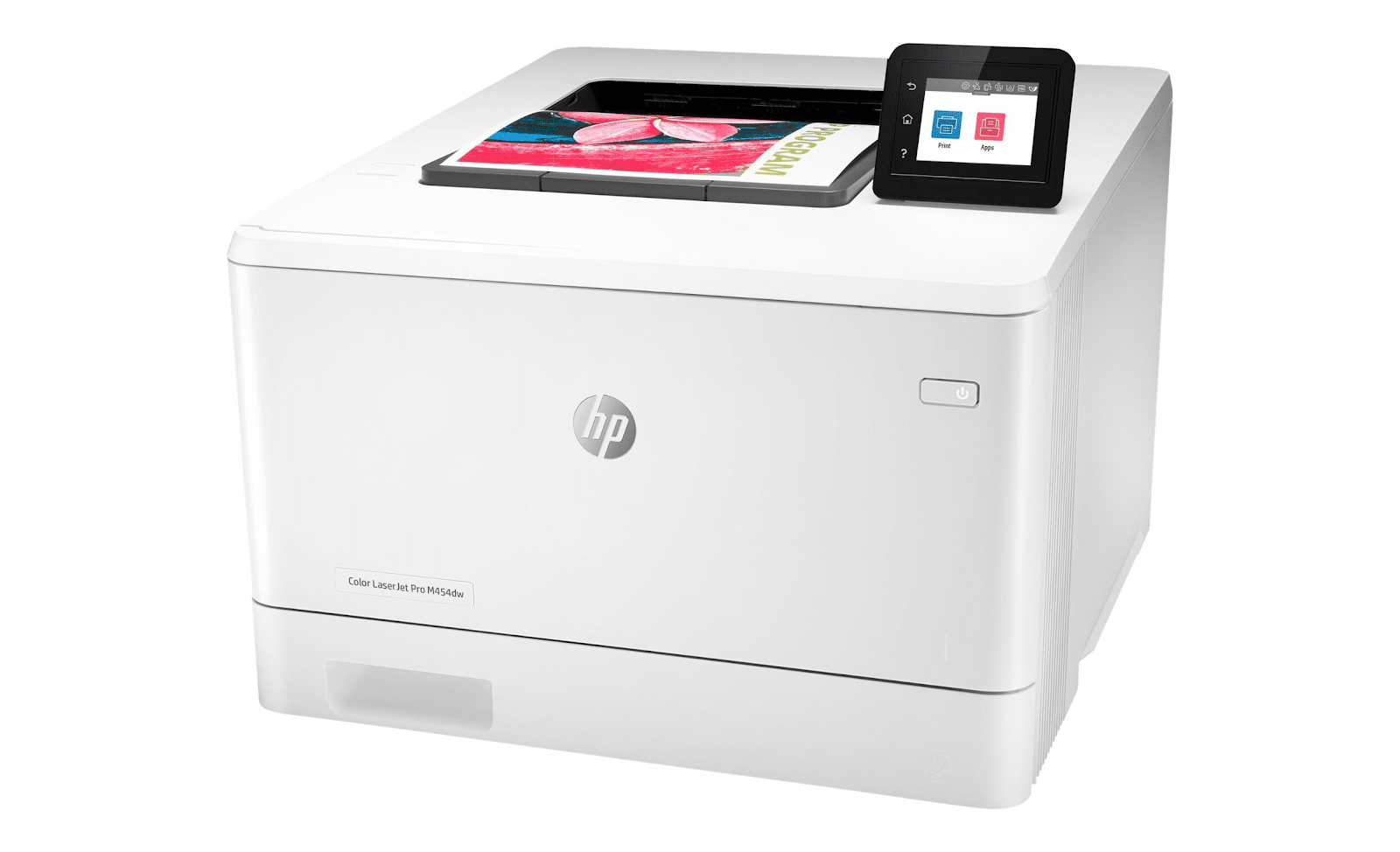 Oki White Toner Printer Review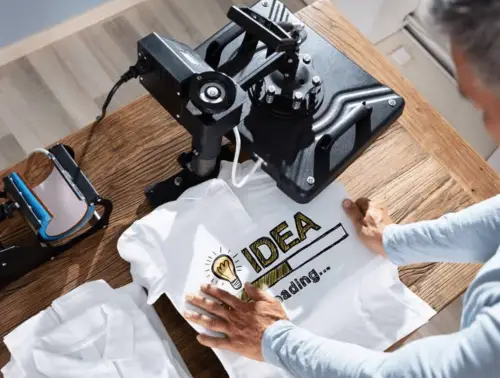 Any printer in the OKI White Toner series will expand the range and quality of prints you're able to create for your hobbies or business. While laser printers, in general, are a more expensive upfront option, over time you'll save on the cost per print and have fewer maintenance issues than with an inkjet option. (If you want to review the pros and cons of printer types, check out our comprehensive printer guide and or our more specific sublimation printer guide.)
With a white toner printer, you won't be limited by background color or the type of material you're transferring to and as a result, you can accommodate any orders and achieve any product you can imagine. Plus, you'll save tons of time because images can go straight from print to press without doing any cutting or weeding.
If you have any questions or experiences to share with using an Oki White Toner printer we'd love to hear about it!
(Please note: This post contains affiliate links. Read our full disclosure policy here.)