The TransPro Heat Press Machine Review – Pro World
This post contains affiliate links. If you use these links to buy something, we may earn a commission, but it doesn't cost you anything. Thanks!
The TransPro Heat Press Machine – what's it like?
It's one of the best selling heat press ranges in the US, and comes in a wide range of sizes and styles. The press is a big jump up in quality from the cheaper machines you find on Amazon and Walmart, and is for those who require a more professional press.
TransPro Heat Press Review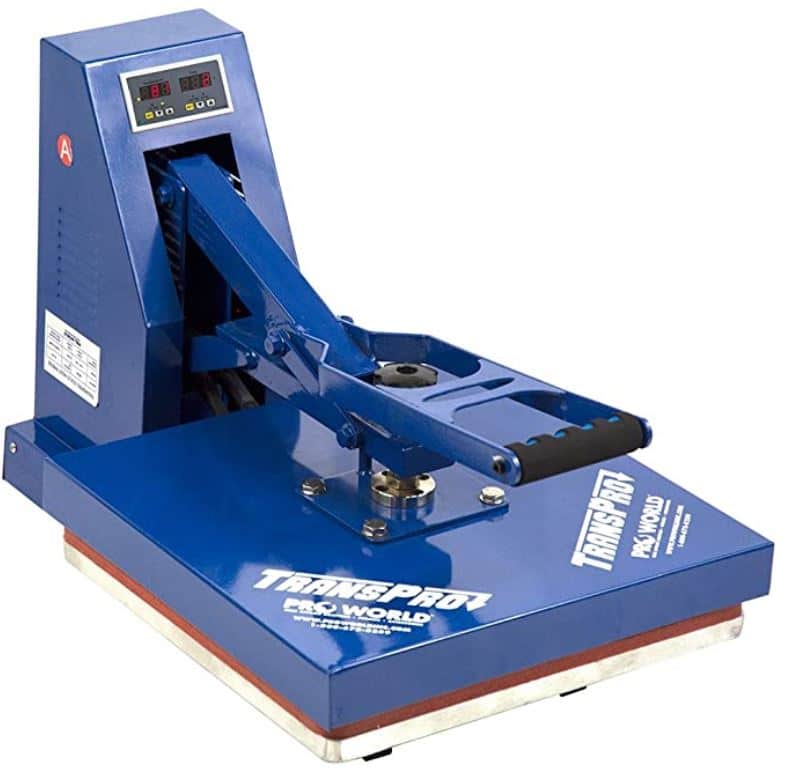 ProWorld's TransPro heat press machine comes in clamshell, swing, and draw style – each style having its own pros and cons. You can also choose between manual presses, which are cheaper, or semi-auto machines, which open automatically.
Sizes of these models range from the small 9 x 12 inch TransPro Mini, to the 15 x 15 inch clamshell, to 16 x 20 inch clams or swing-away. While these aren't the largest heat presses you will find, they're perfect for most craft and small business applications.
Along with t shirt presses, there are also mug and cap press machines in the TransPro range.
These heat press machines all include a full year warranty. Another great resource are the 'how to use the TransPro' videos available on YouTube. You can't go wrong with these machines!
TransPro Heat Press Offers!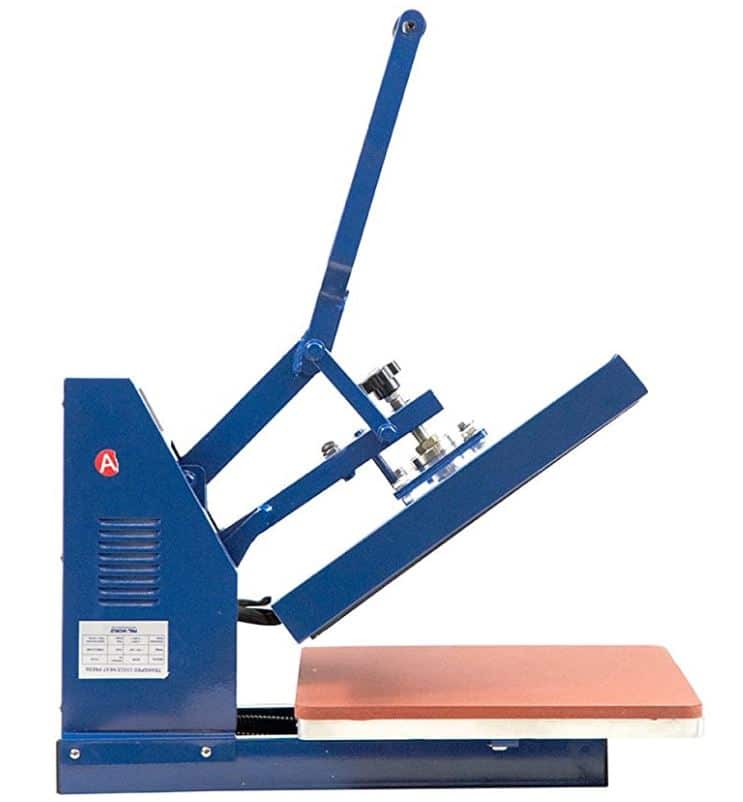 The best part about these machines from ProWorld are the discount offers.
You can get one of these machines at around a 1/3 of the list price simply by purchasing other heat transfer or cutting machine supplies at the same time!
How it works is that for whatever TransPro press you want, you need to purchase a certain dollar amount of other supplies in order to qualify for the discount. This isn't going to work in your favor if you don't really need anything else, but if you do need to stock up, then you are winning!
For example, in order to get the 15 x 15 TransPro Clam (usually $369) for only $139, you will need to spend $399 on stock transfers, transfer paper, heat transfer vinyl, sublimation paper, sublimation blanks, or Silhouette products (not including a Cameo cutting machine).
Once you have added the correct dollar amount of supplies to your cart, you will then see the discount your heat press applied automatically. This is an incredible deal!
TransPro Features
Here are the features on the 15 x 15 TransPro unit. The other styles have the same or similar features, but please see each listing for full details.
Automatic reset digital timer
Digital temperature control
Scratch-resistant, baked-on powder coat finish
Heavy duty silicone rubber base pad
Easy to set pressure control
Central Pressure Adjustment
Upper Floating Heat Platen
1200W, 11AMP
More Heating Element Per Square Inch
Digital Automatic Timer 1-99S
Heavy Duty Design
Voltage: 110-120V,
Press Temperature: 0-500F
Dimensions: 29″ x 19.5″ x 19″
You can heat press all types of heat transfers with these machines, including HTV, sublimation and inkjet transfers, rhinestones, Infusible Ink, plastisol, and all the rest!
You can also press onto all the usual types of fabrics and substrates. This includes cotton and polyester, ceramic tiles, canvas, and everything else.
Should You Get It?
Overall, the TransPro series of heat press machine is very good and worthwhile investing in – read the reviews from genuine buyers here.
If you are considering alternatives (that are still better than the Amazon cheapies), also check out the MPress heat press from HPN which is slightly cheaper. Or, the Signature Series heat press is slightly more expensive, but even better than the TransPro!
(Please note: This post contains affiliate links. Read our full disclosure policy here.)