What Is The Best Sublimation Ink For Epson & SawGrass Printers?
What is the best sublimation ink and where can you find it?
There are a lot of different choices when buying sublimation ink.
Do you just want the cheapest option for starting out and learning what you're doing? Or, do you need a quality ink that won't fade or run, and will produce the most vibrant colors?
Sublimation Ink Guide

Your choice of ink will in part depend on the sublimation printer you are using (or planning to use).
If you have converted an Epson printer to sublimation then there are a lot of good options. Ink for Epson is much cheaper, whether you are using cartridges or a continuous ink system (CISS).
A CISS is an external ink tank that feeds into the printer. It allows you to print for longer without needing to replace cartridges so frequently, and brings down the cost of ink.
When you match a good ink with a quality sublimation paper you will increase your chances of sublimation success.
Best Sublimation Ink
Here are our top picks for sub ink!
Printers Jack Sublimation Ink
Printers Jack Ink is the best cheap sublimation ink.
This product is suitable for Epson printers but will require you to play around with the color settings for the best result. This will vary a bit depending on your exact printer.
The best place for advice is the Amazon reviews – people share the settings they used with their printers.
Cosmos Ink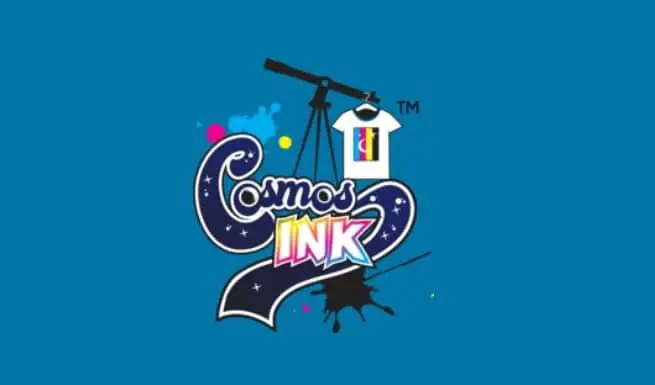 Cosmos Ink stock sublimation ink for SawGrass printers, but more importantly, they have a huge selection of sublimation ink for Epson printers.
Cosmos Ink is very popular sublimation ink for Epson as it requires no color profiles. Because their ink is manufactured especially for Workforce printers, is does not need ICC profiles. Their inks also come with needles and syringes for refilling cartridges.
They have conversion kits (which include ink and cartridges), they have ink refills, and they have continuous ink supply systems.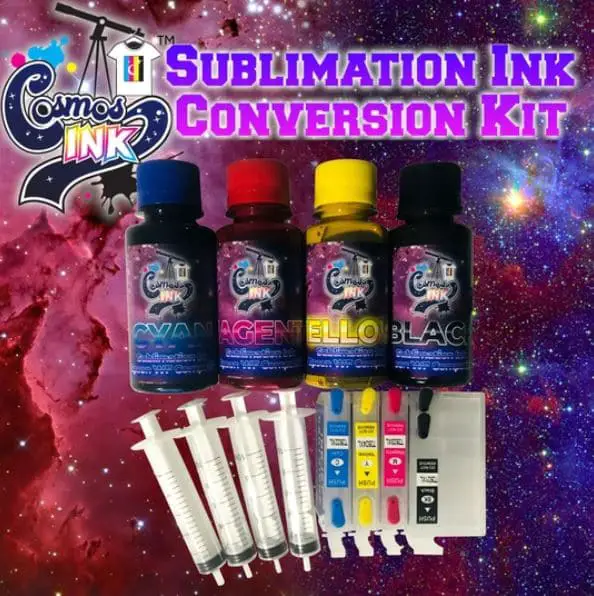 A couple of the most popular Epson Workforce printers for sublimation are the WF-7710 and the WF-7720. Cosmos Ink has ink systems for these printers which you can view here.
They also have ink for every other Workforce printer that you can imagine, including the Artisan and Stylus.
The other huge benefit of Cosmos Ink inks are the online tutorials which show you how to set up your Epson for sublimation.
Here is the Etsy Store mentioned in the video (which doesn't appear to sell the ink anymore), or you can visit Cosmos Inks to make a purchase.
HPN Sublimation Ink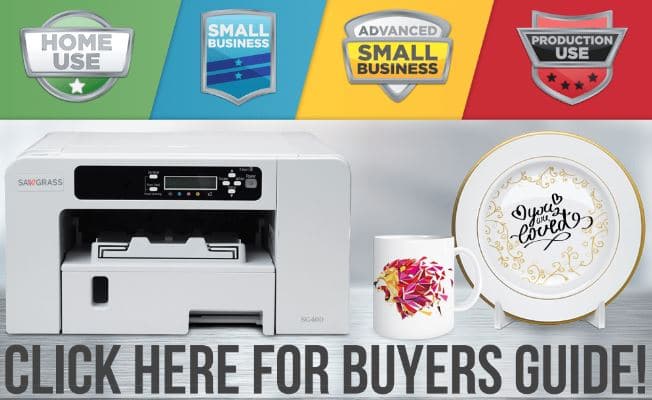 Whether you need sublimation ink for the Epson 1430 or for SawGrass, Heat Press Nation has it!
HPN stock only the best ink for sublimation printing, including Sublijet and ArTainium inks. These inks cost a lot more than the far cheaper Amazon inks, but are much better for business purposes.
Heat Press Nation do not stock CIS systems, but only sell quality new cartridges.
Color Profiles
ICC color profiles are something which must be kept in mind when making sublimation transfers.
What is an ICC Profile?
If you want to know all the ins and outs of color profiles for sublimation, watch the following video!
Sublimation Ink Review
What is the best ink for sublimation?
It's all going to depend on:
your type of printer
the stage you're at
the color quality you really need
If you have a premium printer, it's best to go with a premium product so that you know you aren't going to negatively affect your machine. If you have a cheaper Epson conversion, go with the cheapest ink you feel comfortable using. Remember that sub ink is not for cotton, but only for polyester.
Our recommendation is to test out the range from Cosmos Ink – you can't go wrong!
(Please note: This post contains affiliate links. Read our full disclosure policy here.)