The Best Vinyl Printer – Print Your Own Decals & Heat Transfers!
What is the best vinyl printer?
A printer that is able to print on both heat transfer vinyl and adhesive vinyl is a must in every craft room (in my opinion!) and every t shirt business.
There are an endless array of projects you can create and even sell if you own these machines, so let's take a look at what you need!
Vinyl Printer Guide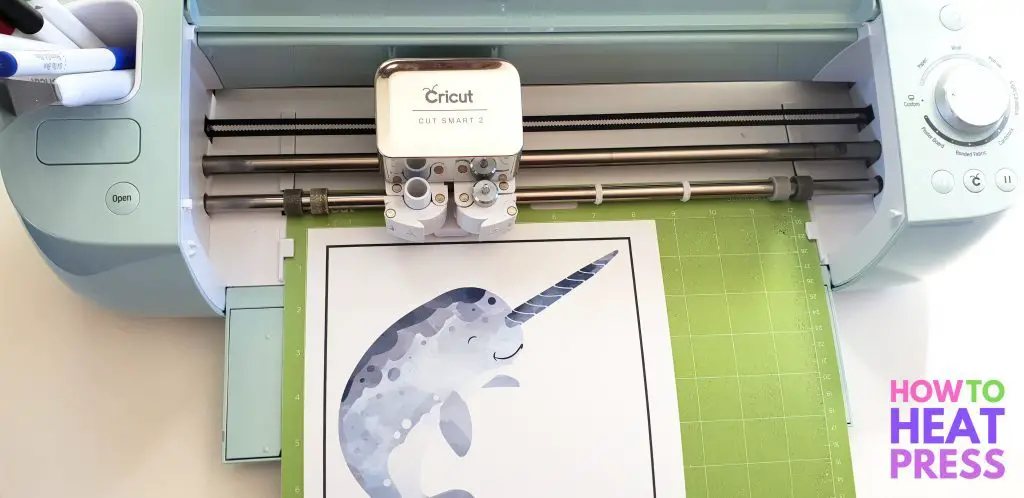 Machines which both print and cut are very expensive, and are made specifically for advanced small business and beyond. For example, the Roland BN-20, a vinyl printer cutter, costs $6000+!
The best option, and what most people do for starters, is to have a separate heat transfer printer and a separate vinyl cutting machine.
What will be important is choosing a printer than can print on vinyl, and then selecting a cutting machine that has the print and cut feature.
In this post we're focusing on the best printer for vinyl, but you can see the best print and cut machines here!
The Best Vinyl Printer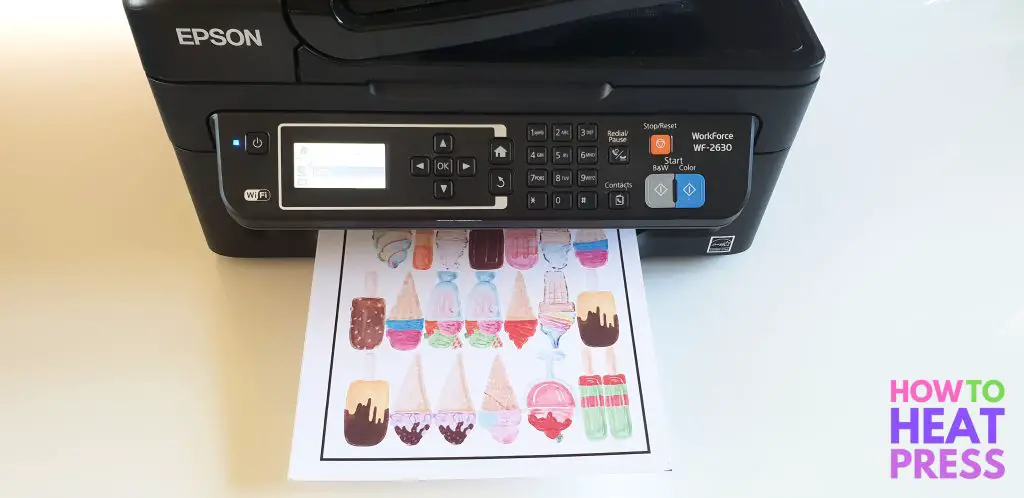 When getting started, you don't really need the best of the best, right? Unless you're serious about going into business you will be fine starting off with a cheap vinyl printer.
The first printer we used for printing on adhesive vinyl and HTV was the Epson WF-2630. This machine has been fine for printing on many different printable vinyls.
If I wanted to sell the products we made with printable vinyls, I would want a better printer for a better quality image. The cheaper the printer, the less clean and clear your picture is going to be!
Most Epson Workforce machines make for great vinyl printers, however not all brands are suitable. Some printers are great with transfer paper, but can jam when used with printable vinyls, or the inks may not be suitable.
Best Printer For Vinyl
Here is a list of vinyl printers that can be used for both making vinyl stickers, or printing on printable heat transfer vinyl.
Vinyl Decal Printer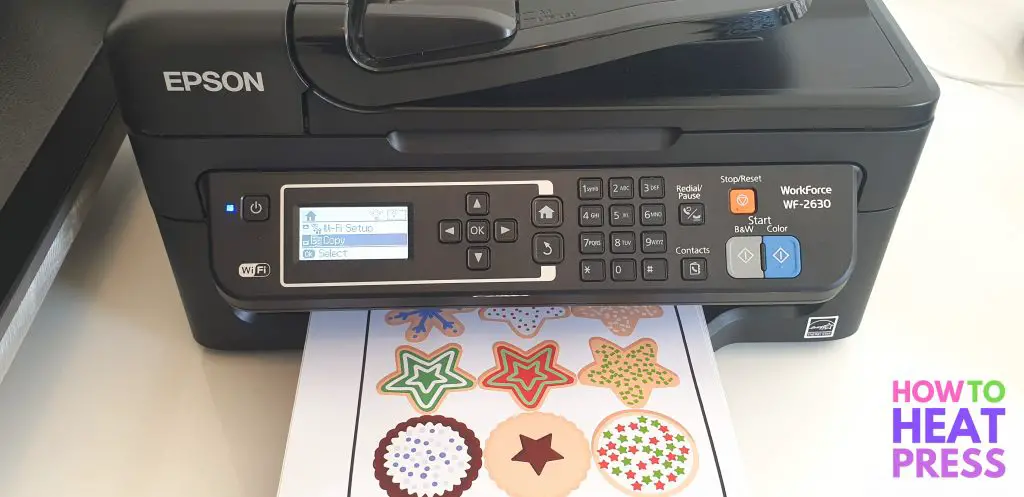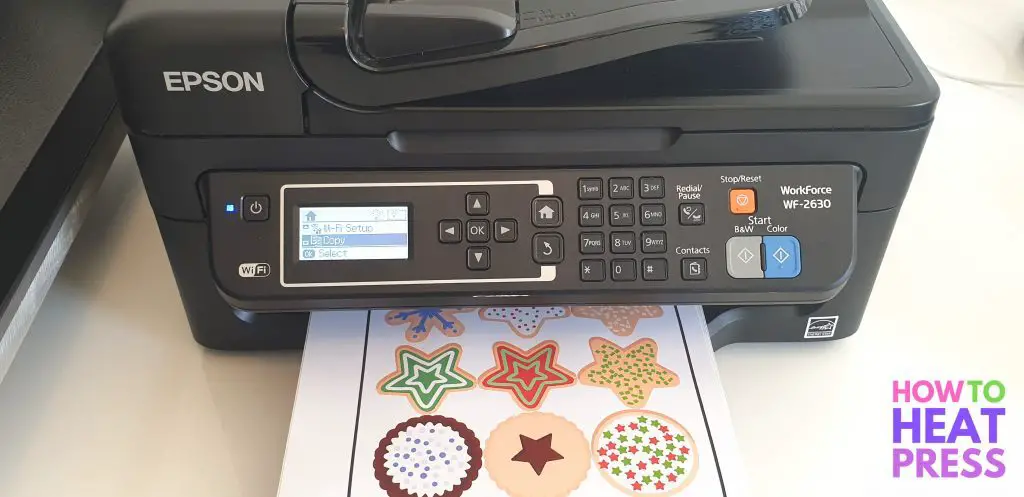 If all you need is a simple vinyl decal printer, you are probably fine with whatever printer you already have at home.
Whether you have a laser or inkjet printer, you can generally use either for printing onto sticker paper. All you will need is a cutting machine that has the contour cut feature.
For example check out this post where we printed vinyl stickers and made a Christmas Cookie Jar.
There is a range of iron on transfer paper out there which can turn any printer into a vinyl sticker printer!
(Please note: This post contains affiliate links. Read our full disclosure policy here.)