Forever Subli-Flex 202 Review- What's It All About?
What is Forever Subli-Flex 202?
Subli Flex 202 is a popular printable heat transfer vinyl which can be used with sublimation ink, which has two great benefits…
When using this product, because you are not sublimating directly onto the garment, but rather onto the vinyl, it means you can apply the transfers to cottons and colors.
Forever Subli-Flex 202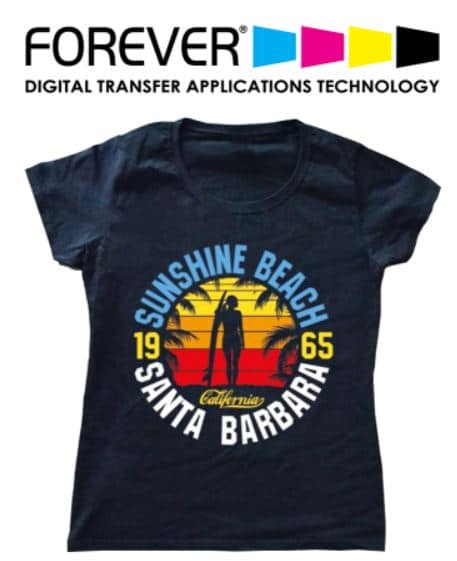 Using Subli Flex 202, you can create incredibly vibrant and colorful transfers for your t shirts. And because it's a printable HTV, it's less prone to cracking and peeling like some types of transfer paper.
It's similar to Siser EasySubli, but you don't need to have a dedicated printer set up with EasySubli Inks, you can use whatever sublimation inks you have running in your sublimation printer. We'll cover more of the differences between these two products below.
In this livestream, Jared and Mike are using the SawGrass printer to work with Forever Subli-Flex 202, and are pressing it with the Craft Pro heat press.
As mentioned in the video, people have has success using other sublimation printers like Epson conversions. etc. You will also need a print and cut cutting machine.
You will see there is a bit of a learning curve to using these heat transfer sheets, but anything worth doing takes practice, right?
Subli Flex 202 Vs Siser EasySubli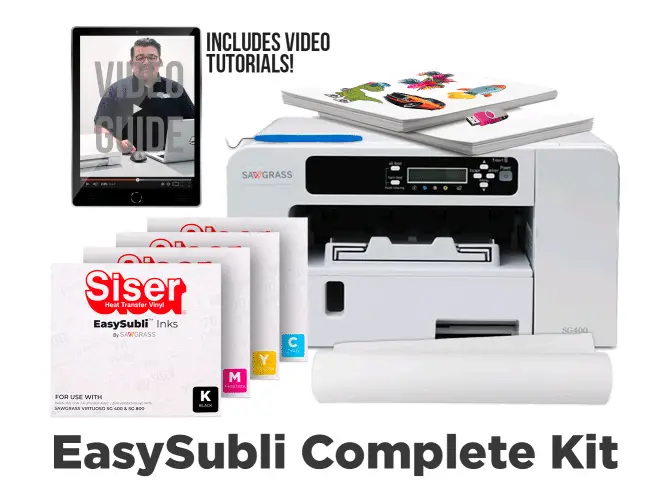 What's the difference between Subli Flex 202 and Siser EasySubli?
Siser EasySubli is a printable HTV that heat presses similar to regular vinyl – as in time, temp, etc.
It goes on the garments ink-side-up, so what you print is what you see. If you're printing a single, solid shape, you can peel it right off the backing and apply it directly – very similar in process to opaque heat transfer paper.
Subli-Flex 202 is also a printable HTV, but it's a little different.
It comes on the mask already. So if you have to contour cut it, you peel the excess and leave behind only what you want on the shirt (like regular HTV). Since it's already on the mask, there are no additional steps. From there, you apply to the shirt ink-side-down (similar to light heat transfer paper).
When heat pressed, the sublimation ink is activated and it appears through the top of the material.
As for the feel, EasySubli is softer and has a matte finish. Subli-Flex 202 can be treated to have a semi-matte finish, but still looks a little glossy.
EasySubli is pretty durable and not very stretchy. Subli-Flex 202 is stretchy, and appears to be durable. Colors will come out more bold and vibrant on Subli-Flex 202 vs. EasySubli. Though, you will have to watch your time & temp to ensure the colors come out right on Subli-Flex 202.
How To Use Subli-Flex 202
There were some great tips and tricks mentioned in the Heat Press Nation video above, but this next video from Forever Transfers has further instructions.
Because some of the steps are very precise and need to be followed closely, see the Subli Flex 202 instructions on the Forever Transfer site.
Where To Buy Subli Flex 202
Here are some of the best spots to compare prices for Forever Subli Flex 202:
Let us know how you get on in the comments below!
(Please note: This post contains affiliate links. Read our full disclosure policy here.)