The Best Sublimation Paper For T Shirts, Mugs, Epson Printers, & More
What is the best sublimation paper?
Or, perhaps the better question is, 'what is the best sublimation paper for you?', because it's going to depend on what type of printer and inks you are using.
It's also going to depend on:
the size of your printer
the size of your substrate
and, as always, your budget
Sublimation Transfer Paper
For those of you wondering 'what is sublimation paper?' here is a quick overview.
Sublimation transfer paper is essentially just something to hold your ink, and to take it from your printer to your t shirt.
Here are some important requirements of sublimation heat transfer paper:
ink needs to be held crisp on the paper and not be absorbed
the paper needs to release the ink when heat is applied
the transfer paper needs to handle the 400°F heat of the heat press
Check out Heat Press Nation's guide to sublimation below. I've set it up to play from where they discuss transfer paper, but you can skip back if you would like to learn more about other aspects of sublimation printing.
HPN stock TexPrint sublimation paper. As Erik states in the video, it is a high quality dye sub paper, giving premium definition, great color fidelity, and high color transfer efficiency.
Best Sublimation Paper
Here is a list of recommended sublimation printing paper. We'll delve deeper into each use case down below for those who need more information.
Remember to ask yourself:
Do I need paper for gel based or water based ink?
What size paper does my printer take?
What size paper do I need for my transfers?
TexPrint Sublimation Paper
The two main types of TexPrint paper for sublimation are R & XPHR.
This is a very high quality sublimation transfer paper that can be used for all sorts of applications on hard and soft substrates. It is the number one selling desktop sub paper in the world.
TexPrint XPHR Sublimation Paper instructions can be found here, while the instructions for TexPrint R are here!
Sublimation Paper For Mugs
If you're needing sublimation paper for mugs, and you're using a Ricoh or SawGrass printer, you should definitely consider the TexPrint R Sub Paper. This is available in 4 x 9.5 inch size especially for mug sublimation transfers.
You can also simply cut down larger sheets of sublimation transfer paper (such as A-SUB) and use that for printing on mugs. Always make sure you are using a poly coated mug for sublimation.
Here is how to do mug sublimation using the HPN Signature Range Mug Press.
Sublimation Paper For Epson Printer
What is the best paper for Epson sublimation printers?
It's got to be A-SUB sublimation paper. It has been designed for sublimation use with Epson printers, and it is incredibly well reviewed.
And don't let the fact that they spelled 'Epson' wrong on the pack fool you… it's good stuff!
Sublimation Paper For Cotton
The closest thing you can get to sublimation paper for cotton is Siser EasySubli transfers.
This innovative product, released in mid-2019, isn't traditional sublimation at all. You print a specially formulated sublimation ink onto EasySubli transfer vinyl, and then press the vinyl onto your t shirt.
The result is quite different from traditional sublimation. Instead of ink bonding with a polymer and "becoming one" with the garment, the transfer sits on top (as with all HTV).
Sublimation Paper For Dark Garments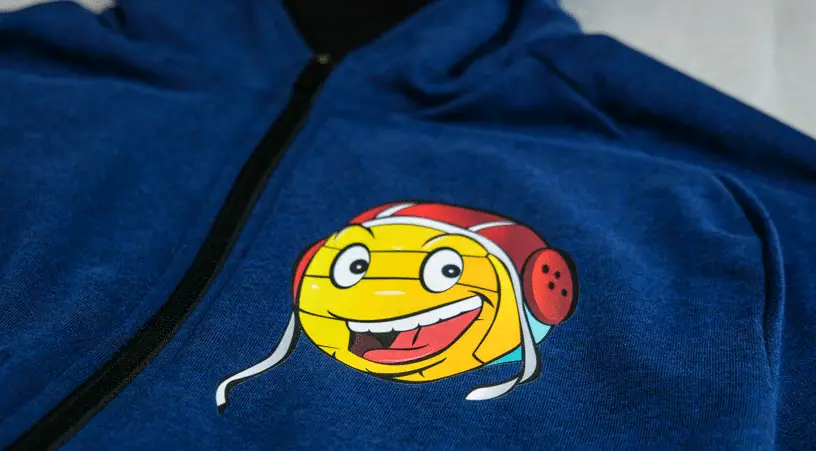 It's the same story with sublimation paper for dark garments, as it was for sublimation on cotton. It can't really be done.
Sublimation ink is transparent, and will not show on dark garments. Also, there is no white sublimation ink.
Sublimation inks are CMYK, and cannot generate white. However, you can still have white aspects in your sublimation design as that area will be left blank. The white garment or other substrate will provide the white effect.
However, you can again also use Siser EasySubli for sublimation printing on dark garments.
How To Use Sublimation Paper
Dye sublimation paper is very straightforward to use… though sometimes the hard part is working out which side gets the ink! Though hopefully the brand you choose has it clearly marked (most do).
It really is a case of:
print on the paper
lay down on a pre pressed shirt
or, apply with heat tape to hard substrate
heat press according to the instructions
But it's more fun to watch videos showing how to use sublimation paper, so let's do that.
This first one is how to make sublimation socks. Fun!
Or what about dye sublimation flags?
Best Dye Sub Transfer Paper
So there you have some of the best dye sublimation transfer paper. The best thing to do is just try it out!
Thankfully, if you've already got a sublimation printer set up, the paper is comparably less expensive. You may want to test out a couple of different types of sublimation paper to find the best for you. Sometimes things like humidity can even play a role in how it's going to work.
If you need any more info, leave us a comment down below, or have a chat to the guys and girls over at Heat Press Nation. They are the real experts!
Pin this post!
(Please note: This post contains affiliate links. Read our full disclosure policy here.)