Best Small Heat Press Machine For Craft & Business
This post contains affiliate links. If you use these links to buy something, we may earn a commission, but it doesn't cost you anything. Thanks!
What is the best small heat press?
Small t shirt press machines fall into three categories: very cheap starter craft presses, mid-priced craft presses, and pro-level business machines. We're going to share the best with you today!
Small Heat Press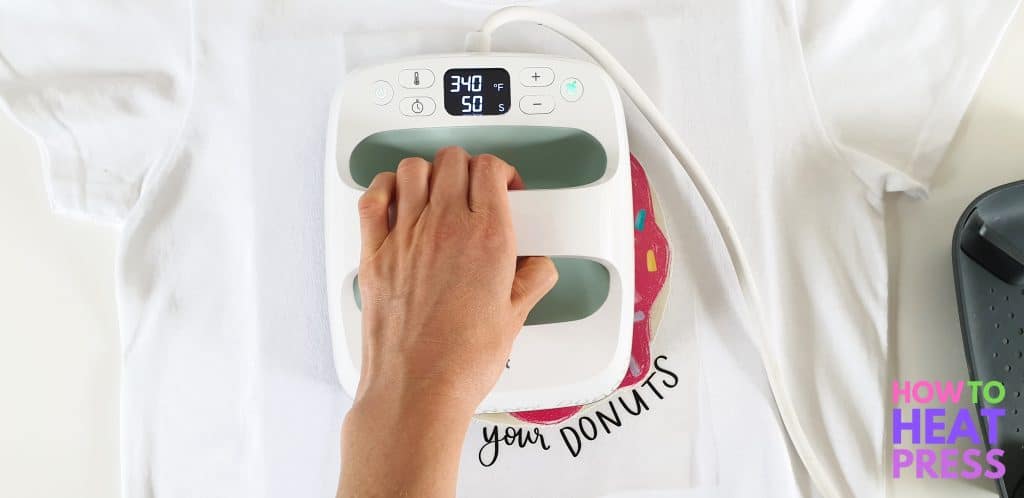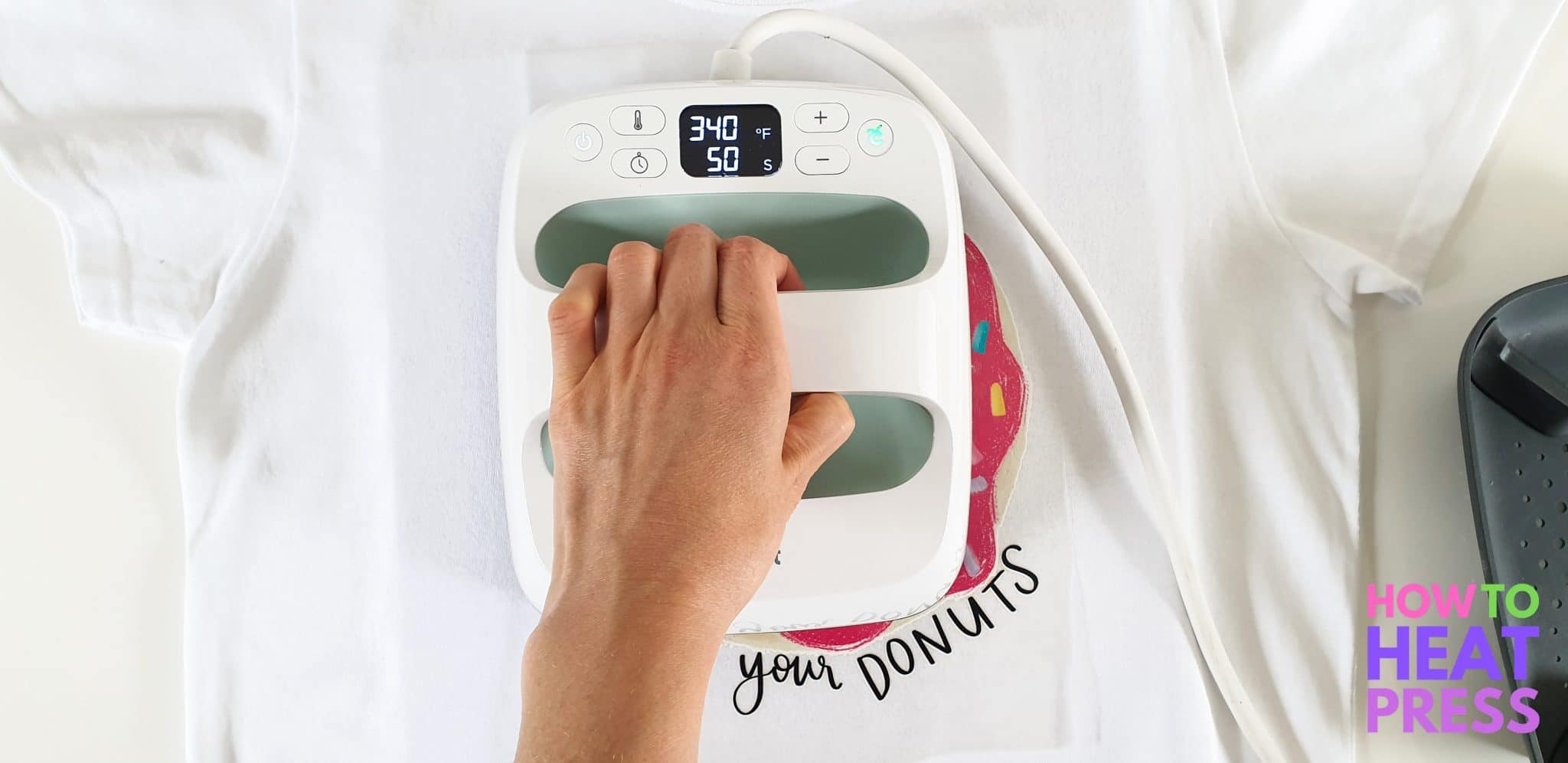 There are many reasons you might want a small heat press for shirts:
easy to store, transport, or shift about the house
cheaper than larger machines
when you only plan on doing small transfers (kids clothes, etc)
Here are our recommendations for a small craft heat press. The Amazon units are the cheaper, lessor quality machines, but are still good for DIY shirt decoration. The Heat Press Nation and Pro World machines are much better, and suitable for small business. The US made machines are the very best.
Not everyone wants a big heat press hanging around the home. As already mentioned, sometimes there isn't the space, sometimes there isn't the money for a larger one, and often there just isn't the need.
Mini heat press machines can still do most things a larger machine can do, simply on a smaller scale, or in more stages. You can still do larger transfers in two or more stages.
We've included both standard clam shell machines as well as portable heat presses. If you're looking specifically for a handheld portable heat press check out our portable heat press review.
See an example of this with the Pink 9 x 12 Craft Press in this video.
What can I press with a small t-shirt press?
Apply all types of heat transfers with these recommended small heat press machines onto:
T-shirts & sweatshirts
Kids clothes
Baby bodysuits
Pillows & cushions
Metal and wood plaques and tags
Canvases
Cricut Easy Press 3
The Cricut EasyPress is our top pick for 'best small heat press', especially for home and craft use.
We own three of these machines in different sizes, and use them all the time when we're only doing one or two shirts at a time. The EasyPress is available in 9 x 9, or 10 x 12, or if you want a really small press – there is the EasyPress Mini!
The EasyPress can be used for applying all types of heat transfers, even sublimation transfers. See Cricut heat press vs standard press here.
Pros:
heats up very quickly
easy to set time & temperature
easy to apply transfers with
light weight
affordable
looks great
Fancierstudio Small Heat Press
This small Fancierstudio machine is a top rated option for the budget conscious. At 9 x 12 inches it's not going to take up as much at all, and will be super easy to store away when not in use!
This is one of the cheapest options for those who want a traditional press over the Cricut EasyPress.
Pros:
swing-away design
adjust pressure for different items
good for all transfers
Cons:
lower quality components
won't last forever
HPN Small Craft Heat Presses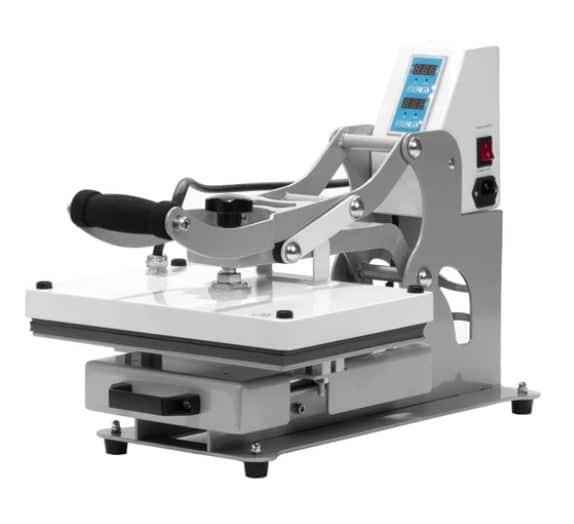 Heat Press Nation have 12 different small heat press machines on offer.
The HPN range includes the 9×12 inch MPress, 9×12 inch Black Series machine, 9×12 inch Signature Pro, and the 13×9 inch Craft Pro. All of these machines are very good, and improve in features and specs as the price rises.
The Craft Pro Press, pictured above, is pull out drawer style, and includes many other helpful features for those wanting the best experience. Find out more about the benefits of buying from Heat Press Nation.
Pros:
high quality machines
suitable for business
improved features
tech support
online resources
TransPro Mini Heat Press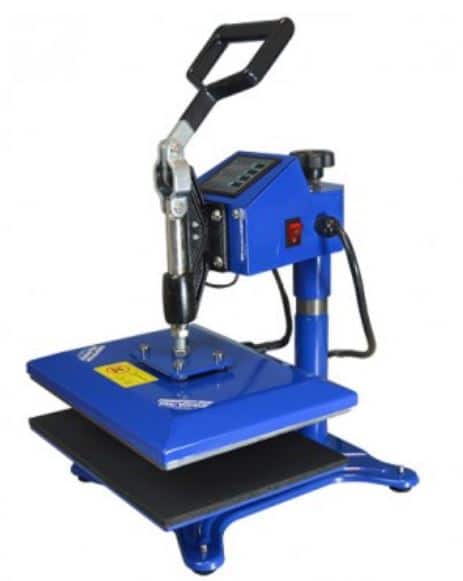 The TransPro Mini heat press is a popular starter press for crafters.
This basic 9×12 inch model from Pro World's TransPro Series is similar to the Amazon models, but ultimately superior. There is greater peace of mind when purchasing direct from a retailer over an Amazon seller.
This mini heat press is very affordable, at a little over $150, and comes with reward points that can be put towards other purchases in the future.
Pros:
high quality machines
suitable for business
improved features
tech support
online resources
Small US Made Heat Press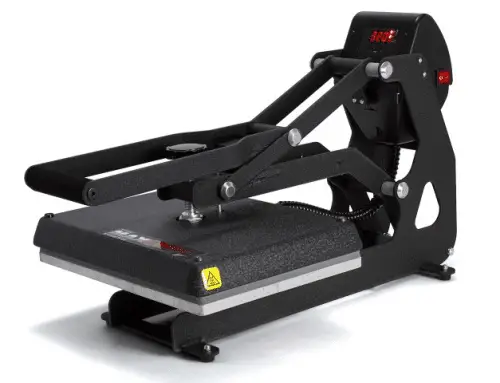 American made machines are the best you can buy.
There are 4 US heat press manufacturers: Stahls, Insta, Geo Knight, and Hix. Each of these brands have small heat press machines for shirts, along with even smaller units for labels, tags, etc.
US designed and made machines have the best components, features, and can be expected to outlast a cheap machine x 10! The heat platens on these machines are what set them apart – they evenly heat and distribute pressure for the best heat transfer results.
For those wanting a heat press for small business, get an American made machine for best results and less disruption to business.
Pros:
best components
best features
smoothest action
top results
Best Small Heat Press
All of the small shirt press machines listed above will be perfect for someone. It will depend on what you're using it for, what your budget is, and the types of features you need as to which press is best for you.
If you are still unsure after having a browse of all the options, we always recommend getting on a chat with HPN. They can help with any technical questions, payment plan options, or anything else you need help with.
Think about how often you'll be using the machine, and whether you can justify spending more for something you'll use often. If it's just for craft use, we really do think the EasyPress is great. It's just so quick to get going, and the transfers still last a long, long time. We've never had any fail!
Thanks for reading this article, we hope it's helped! Leave your comments and questions below!
Pin this post! 🙂
(Please note: This post contains affiliate links. Read our full disclosure policy here.)