Cricut Faux Leather Earrings Tutorial: 6 Different Styles!
This post contains affiliate links. If you use these links to buy something, we may earn a commission, but it doesn't cost you anything. Thanks!
Cricut Faux Leather earrings – a fun and easy project to make with your machine!
These custom faux leather earrings are super fun to make for yourself, family, and friends. You can even make great products to sell if you have a Cricut craft business. There are so many different designs out there, and many alternative ways of customization.
Keep reading to learn how to cut Faux Leather with Cricut, customize your earrings with Iron-On vinyl, and how to add the hooks to finish them off.
Cricut Faux Leather Review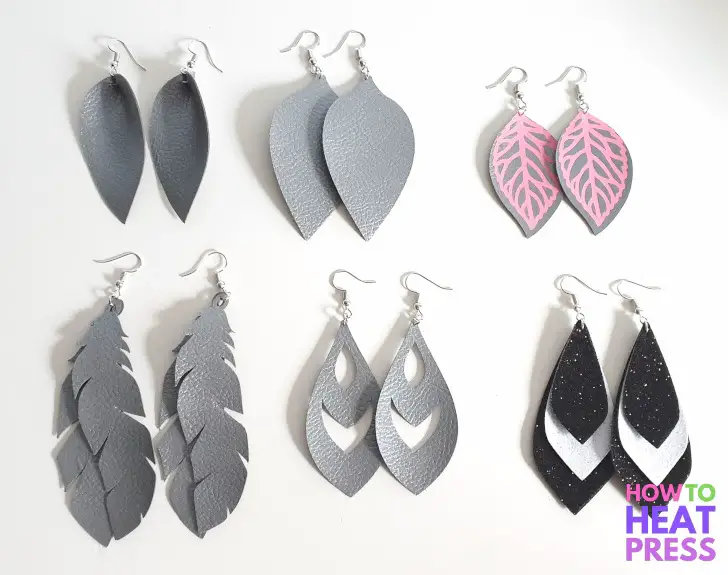 I found so many Faux Leather earring cut files on Creative Fabrica, so most (if not all) of the earring designs I've made today are from there.
I picked up Cricut Silver Pebbled Faux Leather for this project. It would have been great to get multiple colors to make the earrings, but everything else was literally sold out! View what's available online now.
Clare in our Facebook group suggested upcycling leather from garments or upholstery – she sources it from a couch manufacturer! She's got a ton of beautiful earrings in stock at her Etsy store – Long Dog Craft. She ships worldwide and her designs are great inspiration!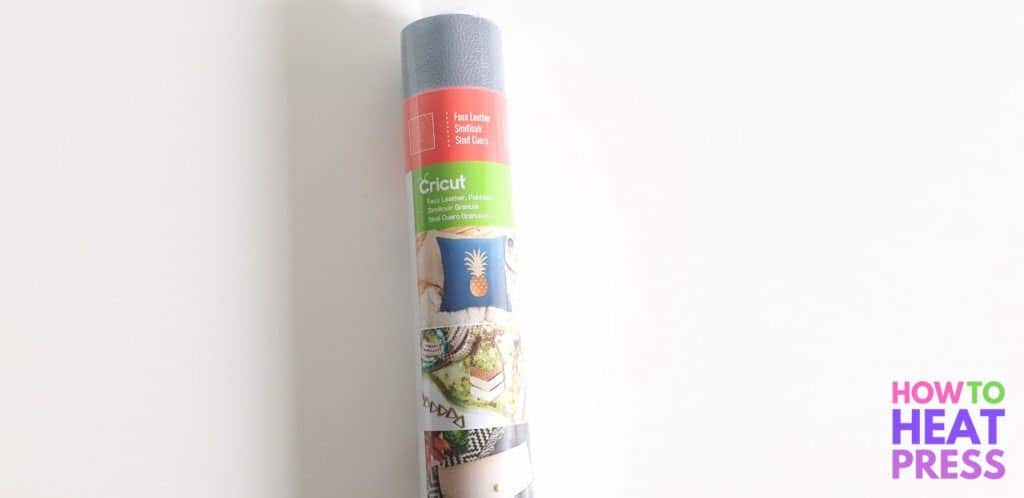 Here's an in-depth look at how I made faux leather earrings with the Cricut Maker. After that, I'll share some other pics of all the different types of earrings I made.
How To Make Cricut Faux Leather Earrings
I uploaded the design to Cricut Design Space and inserted it into a new project.
Next, I just changed the colors to match the materials I'm using today. The last thing I needed to do here was adjust the size. Smaller earrings will be 1.25-1.5 inches, while larger earrings will be 1.75-2 inches, or bigger if you like.
I made mine 1.5 inches.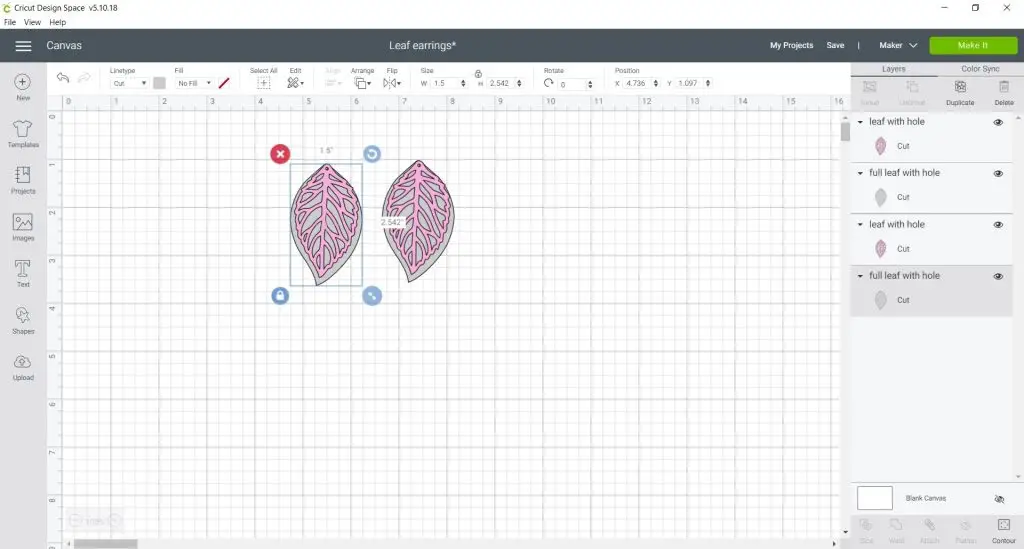 Next, I cut out my earrings with the Cricut Maker.
Tips For Cutting Out Your Earrings:
Set your material to Faux Leather (Paper Thin)
Depending on your blade, you may need to adjust the pressure (I used more pressure because my blade is a bit dull)
Use a Cricut StrongGrip mat if you have one, or a new/cleaned StandardGrip mat – the Faux Leather is quite thick and requires a lot of stickiness to stay stuck down
Cut your design using the slow setting for intricate earring designs
Do a test cut first, especially  if using Faux Leather that is not Cricut brand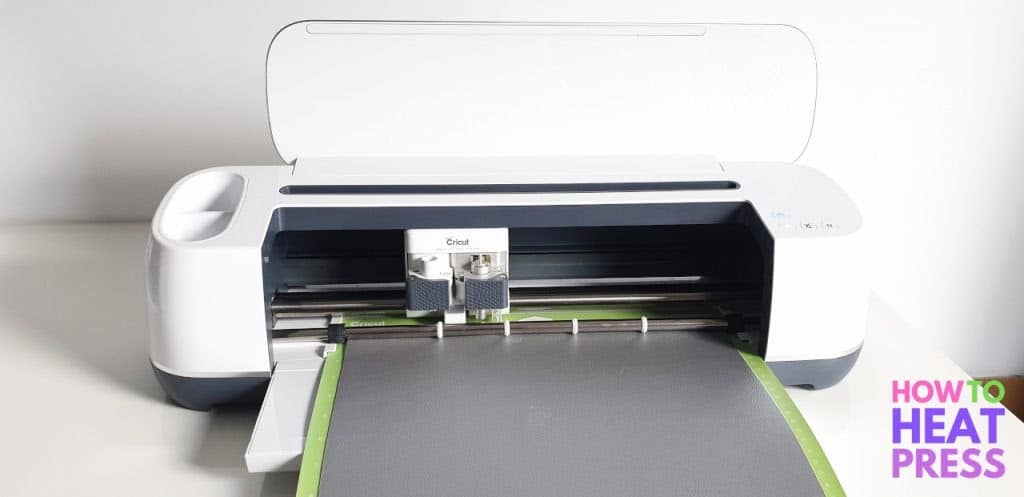 Here are the Faux Leather earrings cut out.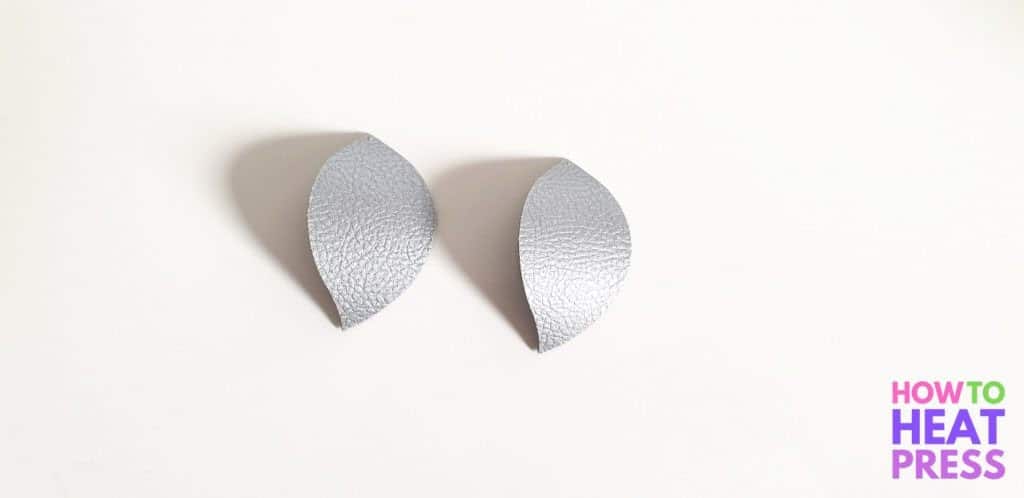 I also cut out the leaf part of the design out of Impressed Vinyl pink Iron-On To do this, I used the Everyday Iron-On material setting.
Next, I weeded away the excess Iron On from the carrier sheet. I will be pressing the leaf design on top of the faux leather with the Cricut EasyPress Mini, using my silicon pad to press on.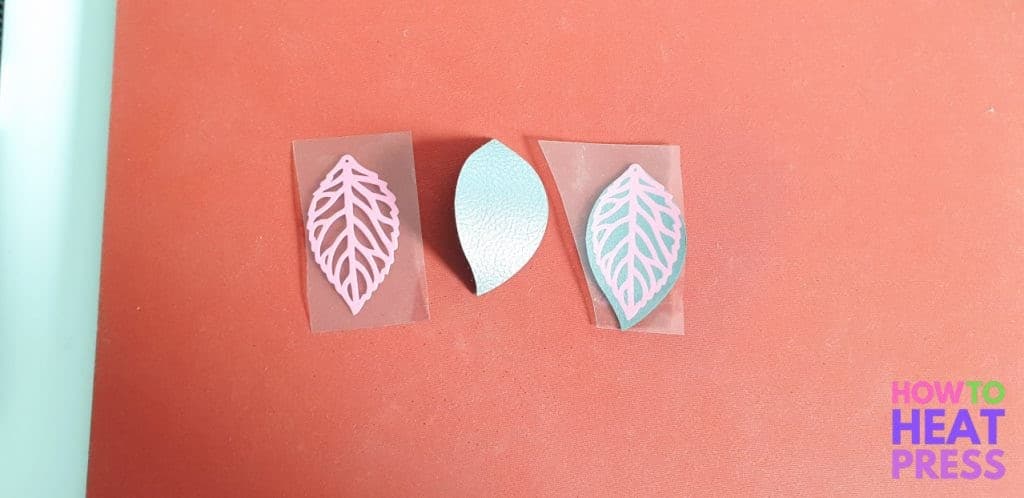 On to the Mini and let it heat up. Using the medium setting for Everyday Iron-On, The Mini heats up very quickly and is perfect for small projects like these. I pressed the Iron-On for about 20 seconds, gently moving the Mini over the design continually.
I waited for the design to cool before peeling away the carrier sheet.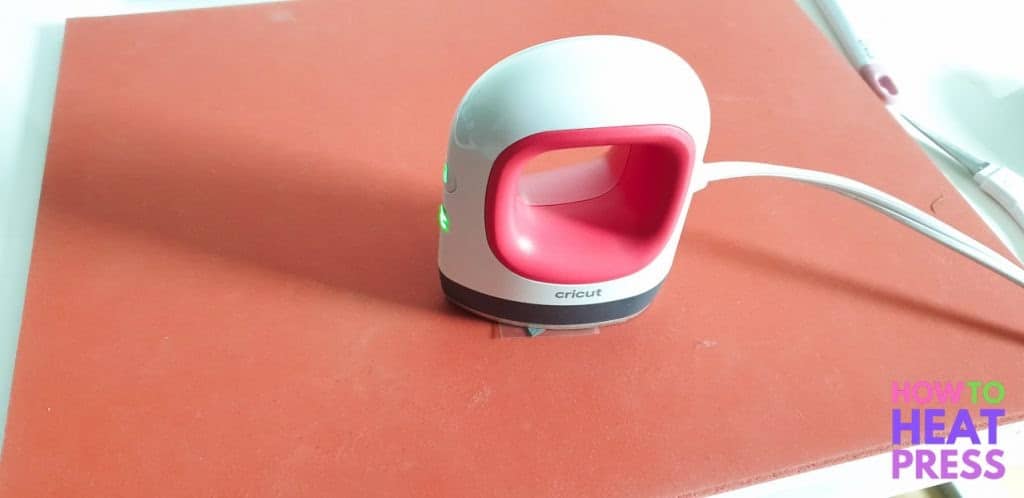 Adding Hooks to Your Faux Leather Earrings
Now the earrings are ready to be finished off by adding the earring hooks! For this, you will need to buy a pack of jump rings, and a pack of earring hooks.
I used some small (and old!) pliers to open up a jump ring. I placed the jump ring through the hole in the Faux leather earring, added the earring hook into the jump ring, and then used the pliers to close up the jump ring again. That's all there is to it. Super easy.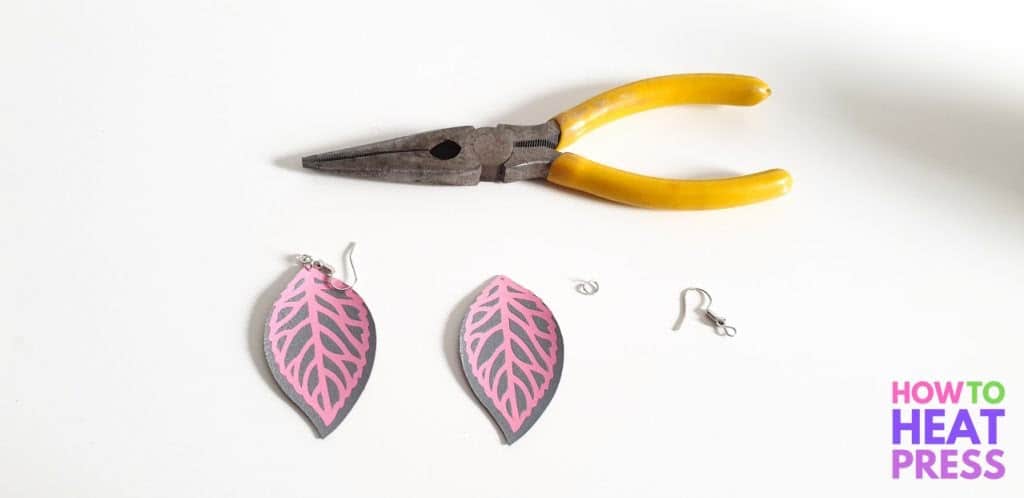 The finished leaf earrings. I think these would look great with foil heat transfer vinyl too!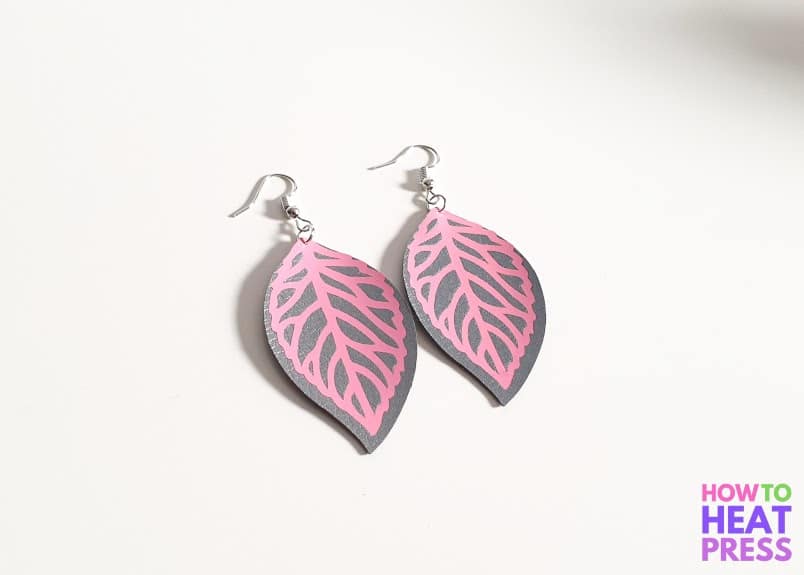 Next, I wanted to try making some stacked earrings. I heat pressed Siser Glitter Iron On onto faux leather to make these ones.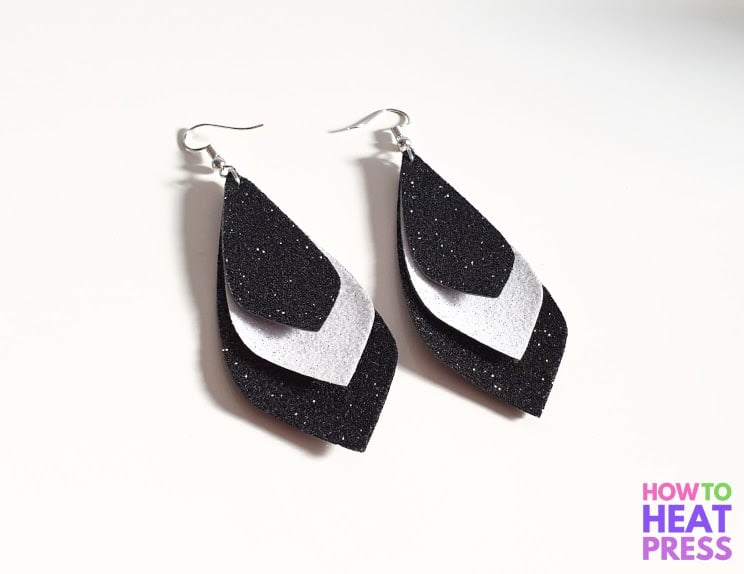 Here are some simple teardrop earrings I made. You can easily jazz these up with pieces of Iron On if you like, but I really like them plain!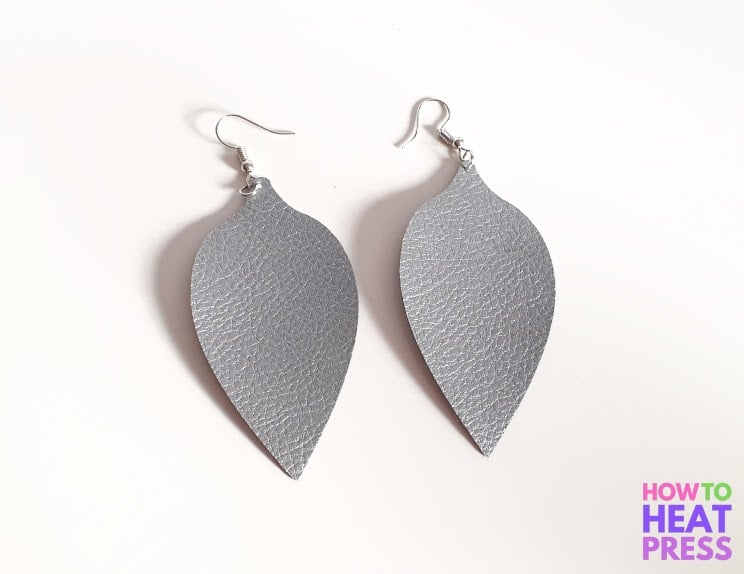 And here's some big feather earrings for those who are a little more adventurous!
These would look cool with some different colors if you're able to get your hands on some. As soon as more colors are in stock online, I'll be making more of these!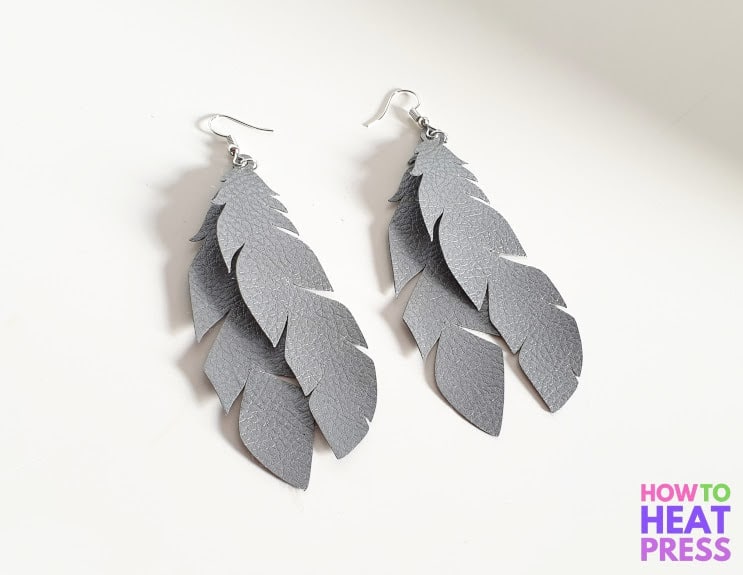 It was actually quite addictive cutting out all different styles!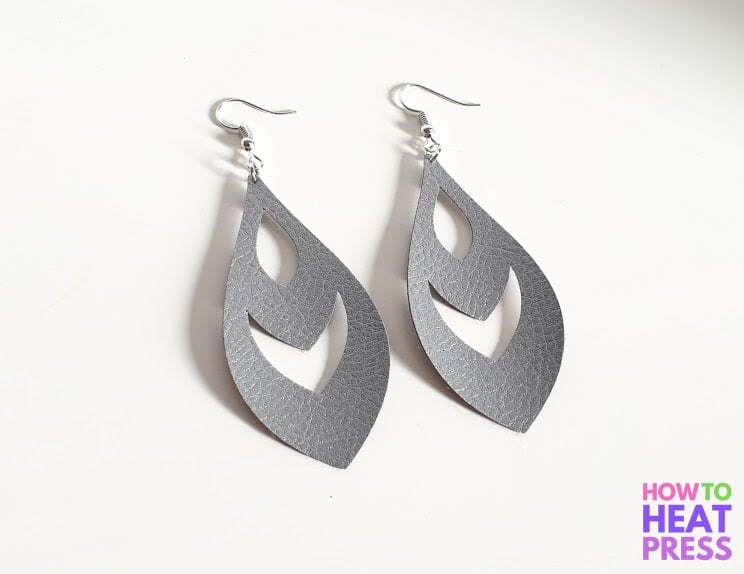 And last but not least, these ones are actually my favorite!
Pinched teardrop faux leather earrings. If you've watched Fixer Upper, then you know Joanna Gaines wore these type of earrings on basically every episode. You don't need to buy them though, you can make your own Joanna Gaines leather leaf earrings!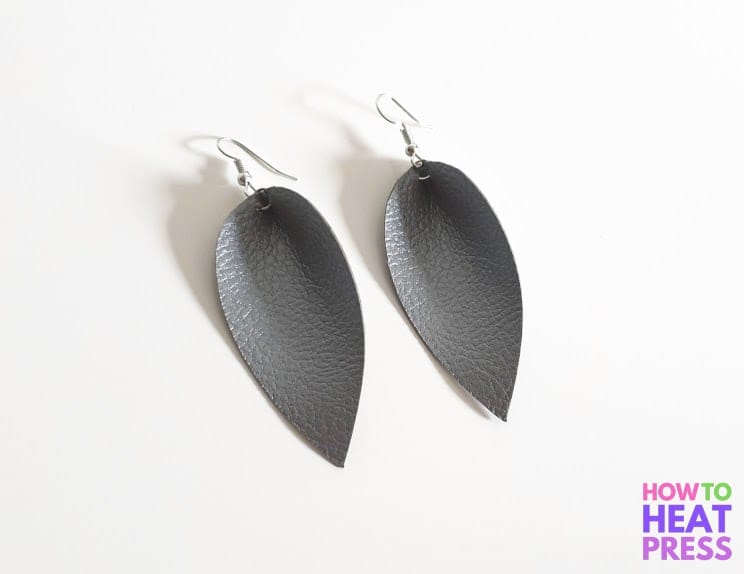 Faux Leather Earrings Cricut
So these are all of the leather leaf earrings I made.
Again, it was a shame I wasn't able to get any other colors, but at least the silver faux leather looks pretty good. And being able to heat press vinyl onto the faux leather with the EasyPress Mini allowed me to get a little variation in the design!
What other jewelry have you made with your Cricut machine? Let us know in the comments below!
(Please note: This post contains affiliate links. Read our full disclosure policy here.)