This post contains affiliate links. If you use these links to buy something, we may earn a commission, but it doesn't cost you anything. Thanks!
Should you always mirror HTV?
Let's take a quick look at whether or not this is always necessary, or when you can skip it.
We'll also tell you what to do when you forget to mirror your HTV!
Do You Mirror Iron On?
So do you always mirror HTV?
Generally speaking, YES, you always mirror HTV and iron on vinyl!
That's because the design is placed face down on to your garment. The side which has the carrier sheet will be facing out from your t shirt.
You do not really need to mirror your HTV if you have a symmetrical, non-text design. The design will come out identical whether you mirror it or not.
Also, even if a design without text is not symmetrical, it may not be the end of the world if you forget to mirror before cutting. The cut file will just be in reverse when pressed. A Peppa Pig SVG, for example, will simply be facing the other way.
Mirroring iron on usually takes just the click of a button in most (if not all) cutting machine design software.
How To Mirror HTV In Design Space
For example, this is how to mirror HTV in Cricut Design Space.
Once you have your design perfect, and you're ready to cut, click 'Make It' in the top right corner of the Design Space canvas.
This will take you to the mat preview where there is a switch button which says 'Mirror'. All you have to do it click that and your Cricut Iron On design will be mirrored!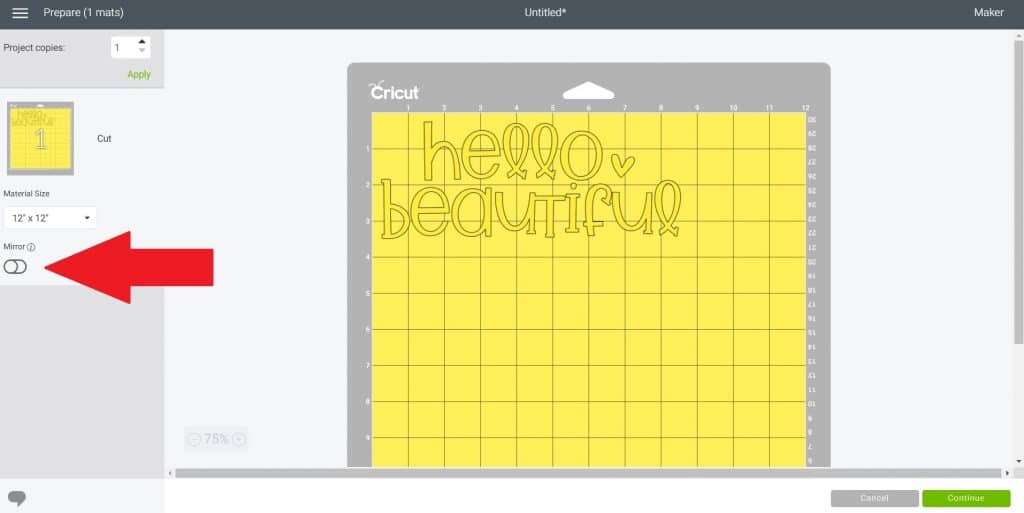 Here is what a text design looks like once it has been mirrored in Design Space.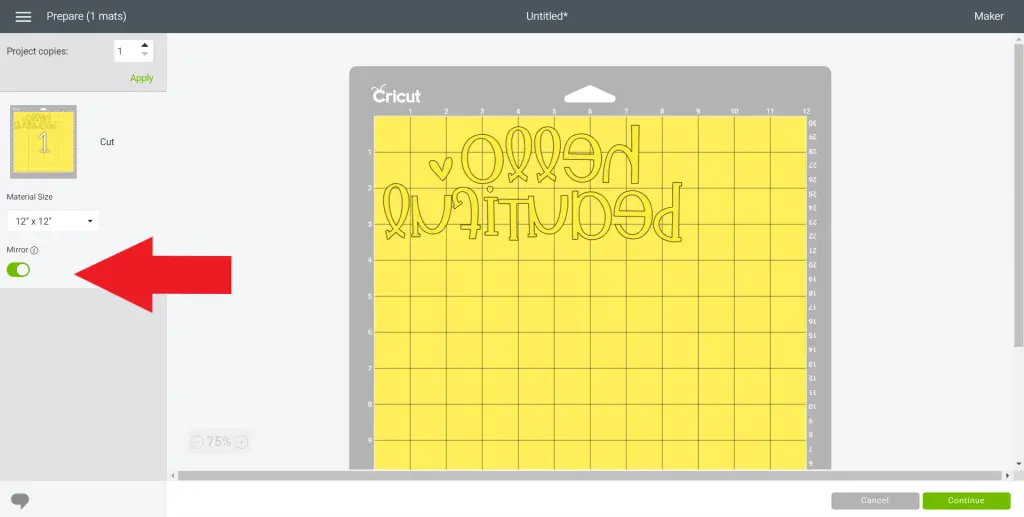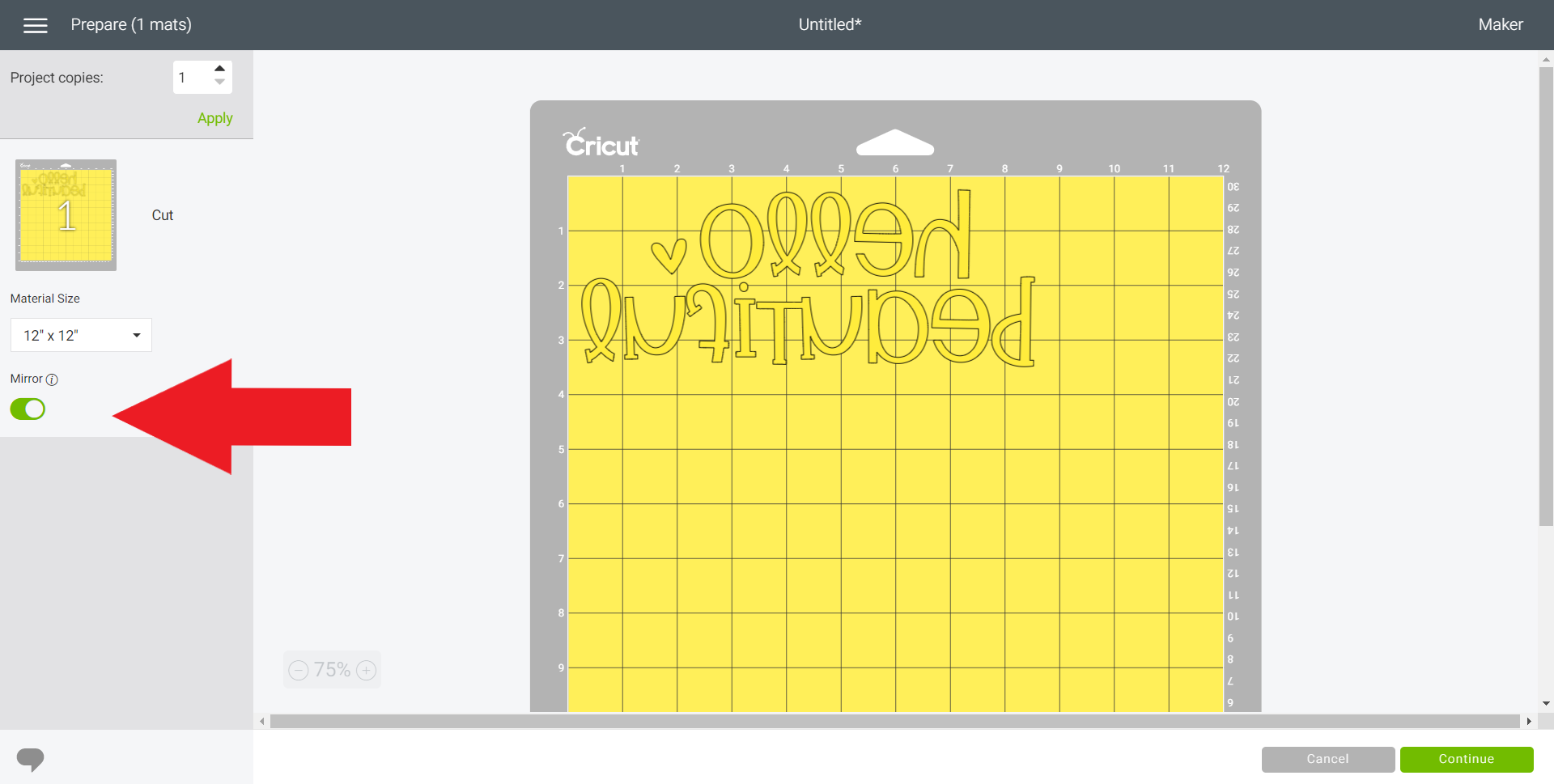 The hard part can be remembering to click it before continuing to cut!
When You Forget To Mirror HTV
We all forget to mirror our heat transfer vinyl designs from time to time, and unfortunately there isn't much you can do with an unmirrored transfer.
It certainly wouldn't work on a t shirt, nor on something like a reverse canvas project. These applications require the iron on to be reversed.
The only project that might work would be pressing it onto glass. You can press HTV on glass, but it's very easy to crack and break it with the heat from your heat press or EasyPress. Shadow boxes are best done with Adhesive vinyl over HTV.
To be honest, it's best to throw out the failed transfer and cut it again!
Alternatively, put it in a photo frame and hang it over your vinyl cutting machine as a reminder not to do it again!
Pin this post! 🙂
(Please note: This post contains affiliate links. Read our full disclosure policy here.)