Using Cricut Stencil Vinyl To Make A Farmhouse Sign
This post contains affiliate links. If you use these links to buy something, we may earn a commission, but it doesn't cost you anything. Thanks!
Cricut Stencil Vinyl – what's it all about?
To show you what it is and how to make a stencil with Cricut, we've made this antique looking 'Farmers Market' sign. There are so many different types of projects you can do with stencil material, both small and large, and this is what you need to know!
How To Make A Stencil With Cricut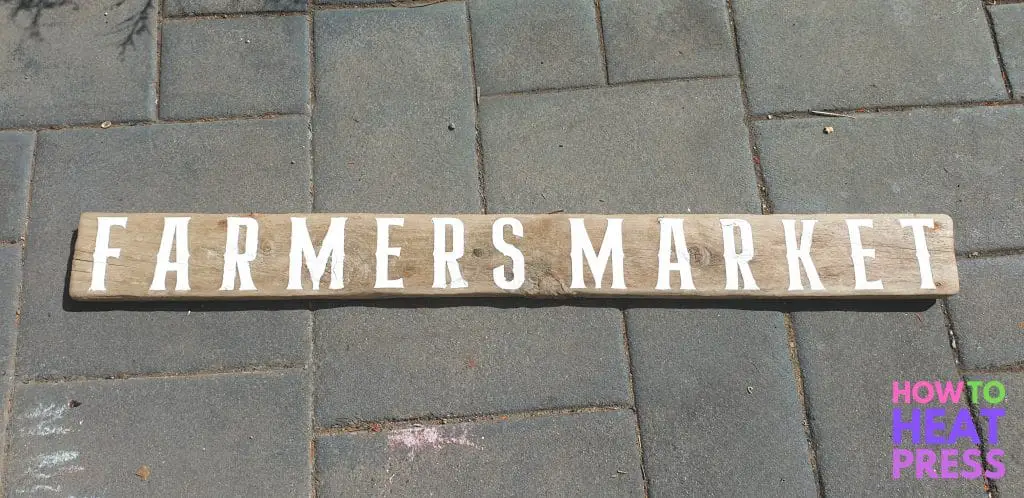 We're using the Cricut Maker for this project, but the Explore Air 2 is also perfect!
Cricut Stencil Vinyl is very cheap on Amazon, and comes in 12 x 48 inch rolls – enough for a few projects, depending on the size of them. A great alternative is Oracal's Oramask 813 (here on Amazon).
The other items you will need for this type of project:
12×24″ StandardGrip cutting mat (or two mats taped together!)
Transfer tape
Paint and brush
Sealant
And, of course, you will also need a blank wooden sign. We were lucky enough to come across the perfect piece of wood while walking beside a nearby lake recently. It was beautifully weathered and beaten!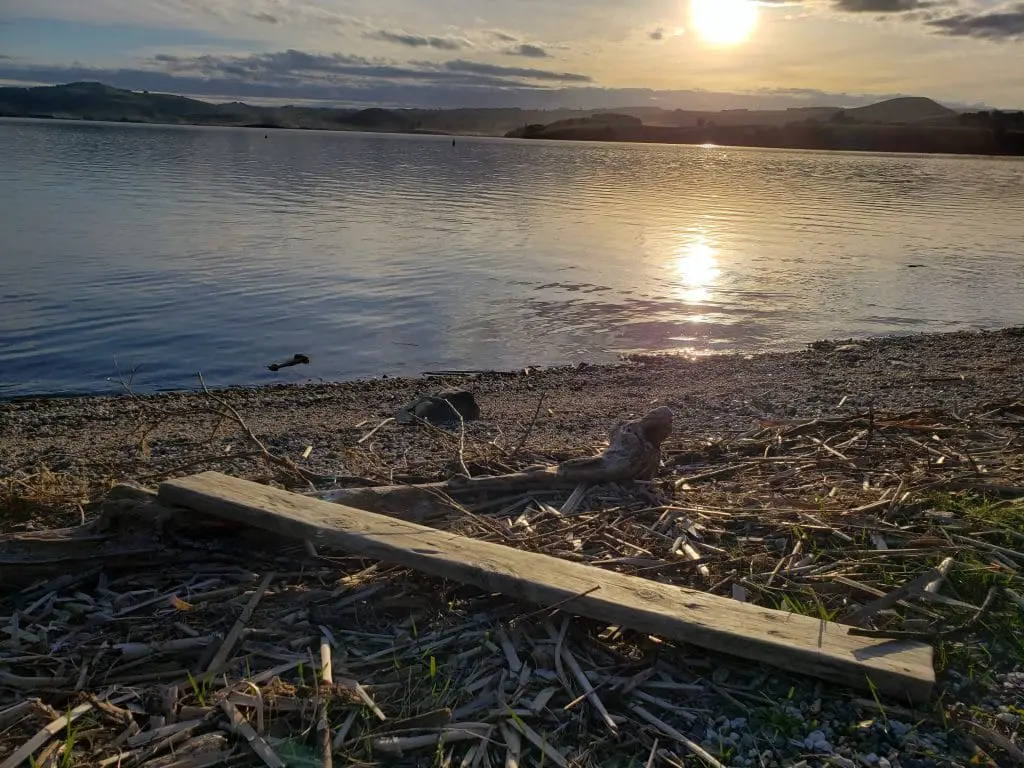 If you can't find yours just waiting for you, check out the range on Amazon. It's a bit harder to find the larger/longer signs, but they are out there!
Cricut Stencil Maker
This is how I designed the large stencil in Cricut Design Space.
First, I decided what I wanted my sign to say. I always love using Pinterest and Google Images to find inspiration. We have a big garden where we are, so I decided to create a sign with 'Farmers Market'.
I downloaded 'Hermona font', a great farmhouse sign font, and uploaded the font to Design Space.
I measured the piece of wood with a tape measure, and then used the shape tool in Design Space to make a rectangle the same dimensions as my piece of wood. This way, I could use the rectangle as a template to figure out how big I wanted my font to be, and how spaced out I wanted the letters to be. Once I was happy with the design, I deleted the rectangle.
Depending on what size cutting mat you have, the size of your design and wood sign, you may have to cut your design in sections. It will likely be too big to cut all at once.
I experimented a little with how much I could fit on one mat, going back and forth between my mat preview and the canvas. I tried to fit as much as I could on the 12×24″ mat to be cut all at once. What I could cut together, I attached to the canvas to hold its placement. I was able to cut most of it in the same placement, apart from a couple of letters.
Attach is a very important feature in Design Space. If you don't attach your design to your canvas, it will all be jumbled up in the mat preview! Click Make It when you're done with your design and you're ready to cut it out.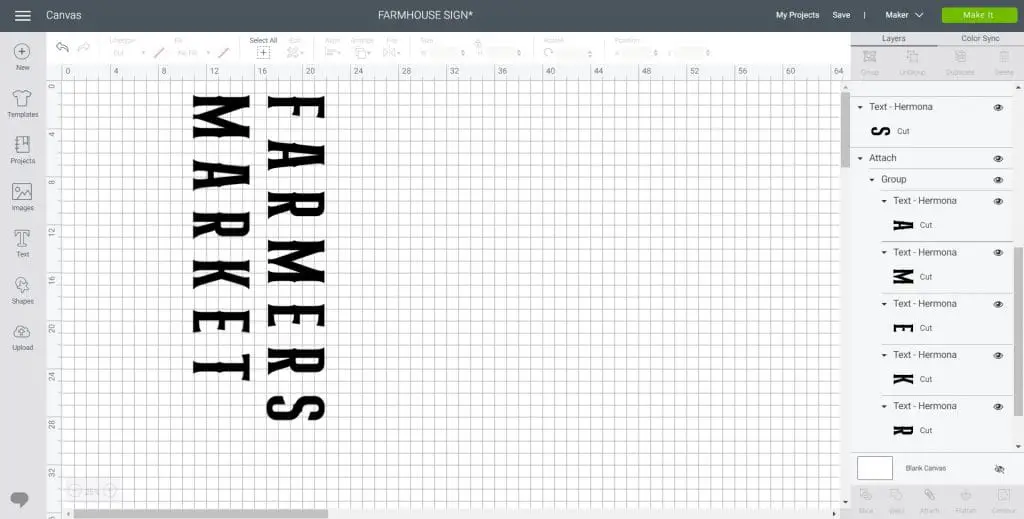 When viewing the mat preview, you can check that the placement of your design is correct and that everything looks good. You don't need to mirror your design, as you will be cutting it out the right way around, and will use transfer tape to transfer it onto your wood sign.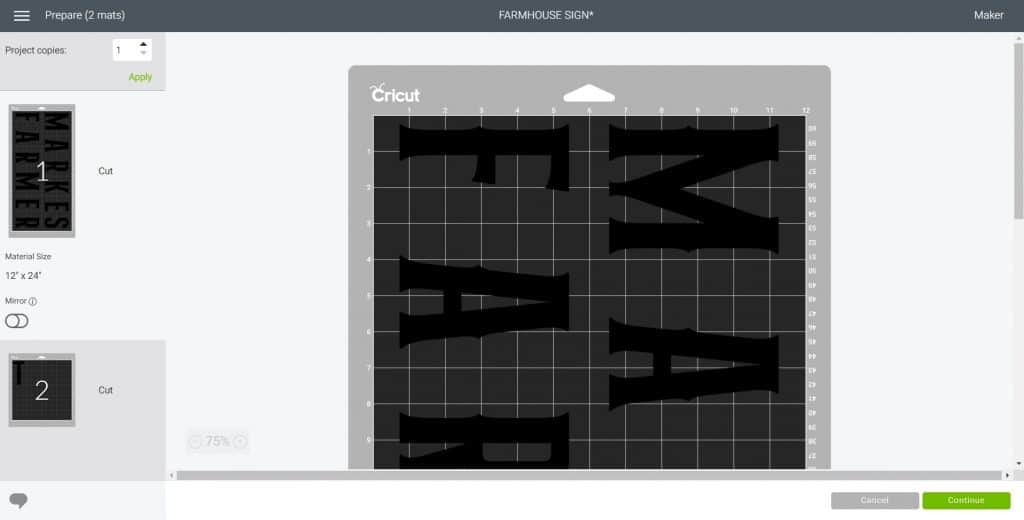 How To Cut Cricut Stencil Vinyl
Now it's time to cut!
Set your material to 'Stencil Vinyl' in Cricut Design Space (you will likely have to search for it). If you are using the Cricut Explore Air 2, you will need to set the dial to custom first.
Place the Cricut stencil vinyl onto your StandardGrip cutting mat with the blue grid side facing up, and the backing paper side underneath. I don't have a 12×24″ mat, so I've just taped two 12×12″ mats together with some painter's tape. It's one of my favorite Cricut hacks!
Make sure there is plenty of room behind your Cricut Maker, ESPECIALLY if you are using a 12×24″ mat. You are going to need a lot of free space around the machine (obviously I moved my Maker forward after taking this picture)!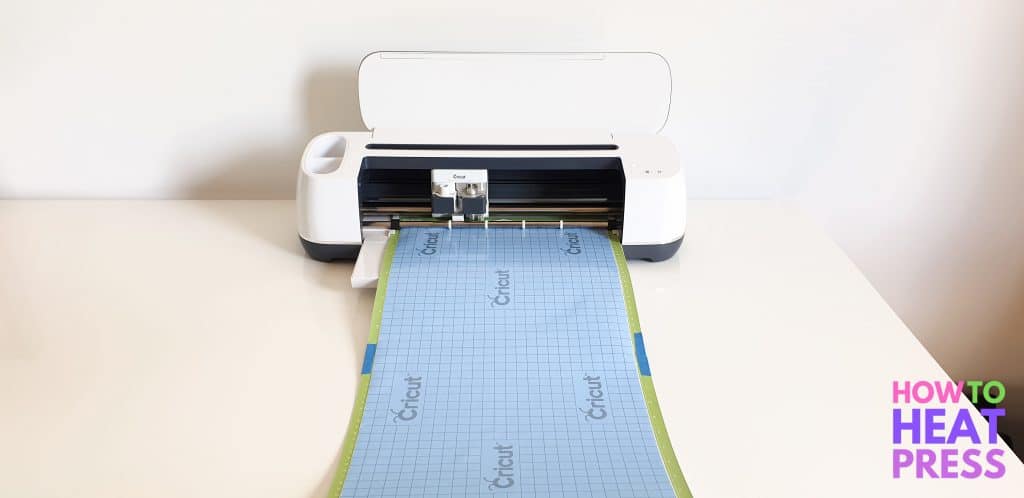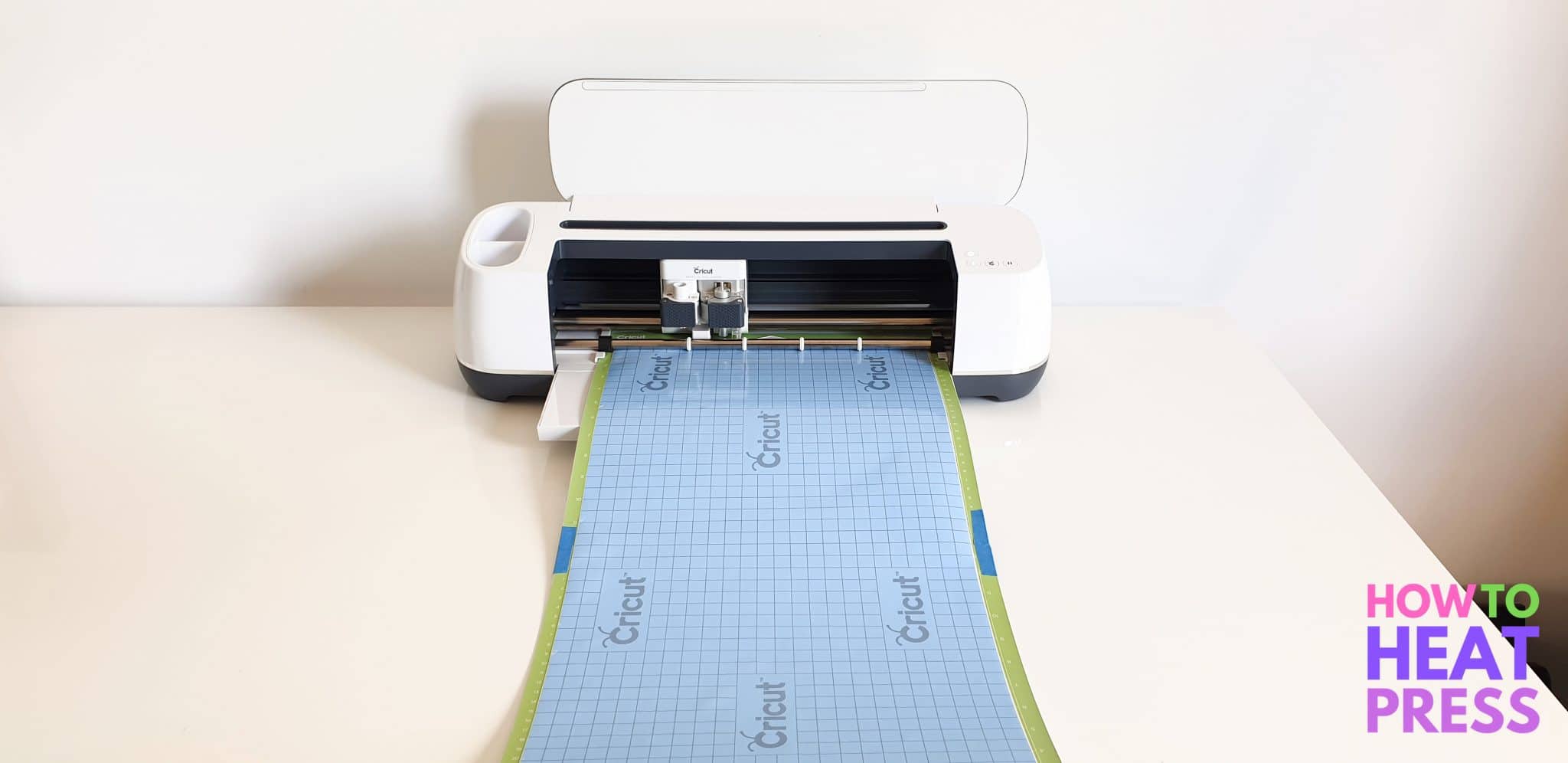 Once your design has been cut out, you need to weed away your design.
Usually, you would weed away all the excess vinyl, leaving only your design. Today, we're going to do the OPPOSITE! Weed away all the letters that are part of your design, leaving all the excess. That is how you will make a stencil.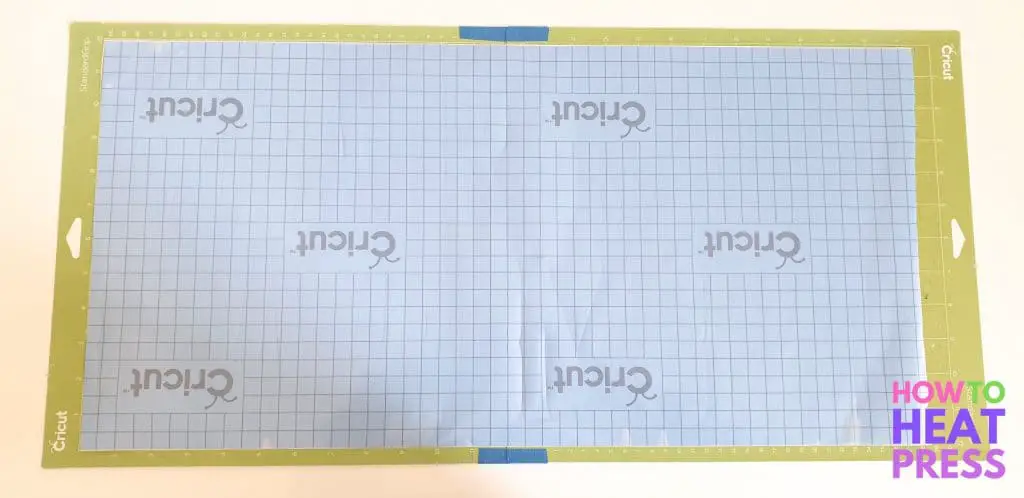 Now that you've weeded away the letters in your design, you can apply some transfer tape over top. I used regular Cricut transfer tape for this project, but I actually found it quite hard to remove! I'd recommend using a light grip transfer tape for this project.
I started applying the transfer tape at one end, and then slowly burnished it with a squeegee along the entire design, to the other end. Once you have applied the transfer tape, you can burnish it again with a squeegee to make sure the transfer tape has adhered well to the stencil.
Cut to separate any pieces in your design.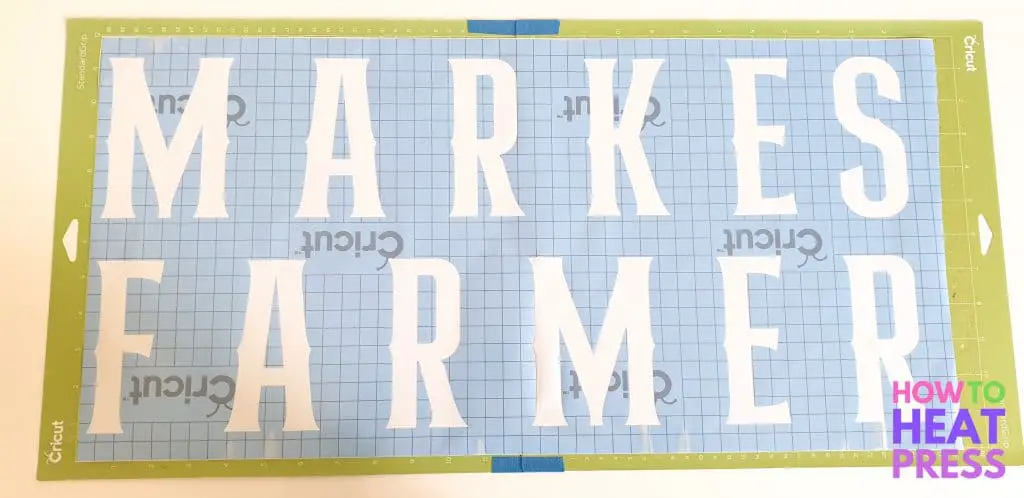 Here's my design now with transfer tape applied over top.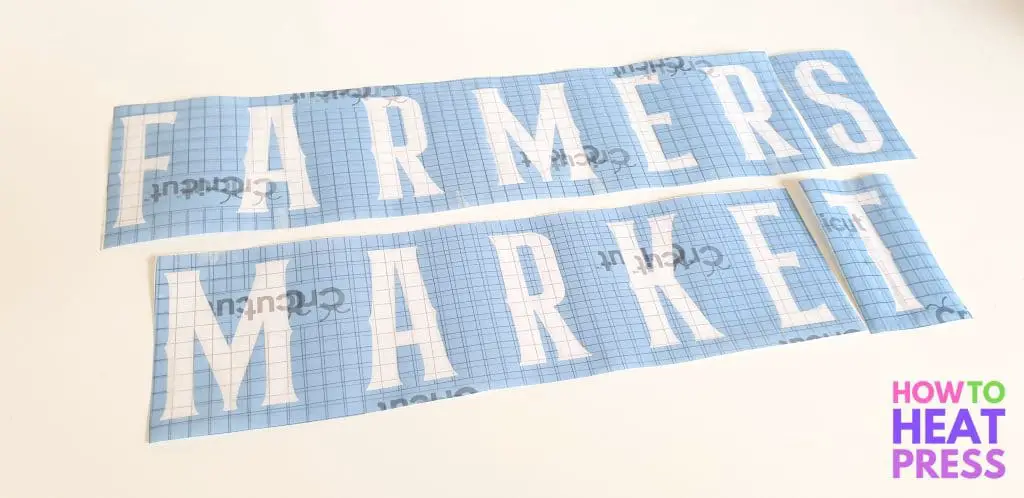 Cricut Farmhouse Sign
Here's the piece of wood I'm using to make my antique sign! It's so rustic and beautiful, isn't it?!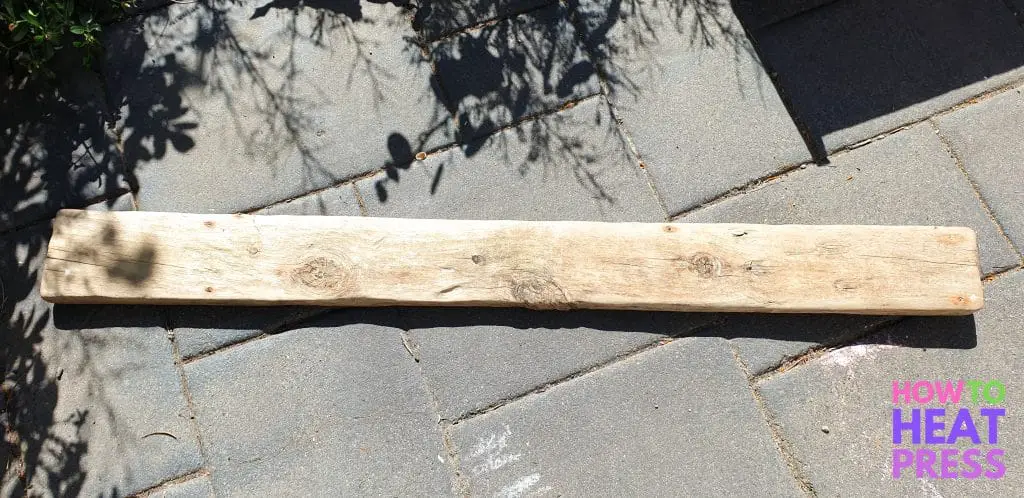 Position the design where you want it on your wood. Peel away the backing paper and slowly start applying the stencil to your wood.
This piece of wood wasn't very straight, so it helped to cut slits between each letter so I could curve the position of the design. Burnish over top to make sure the stencil is well stuck to the wood.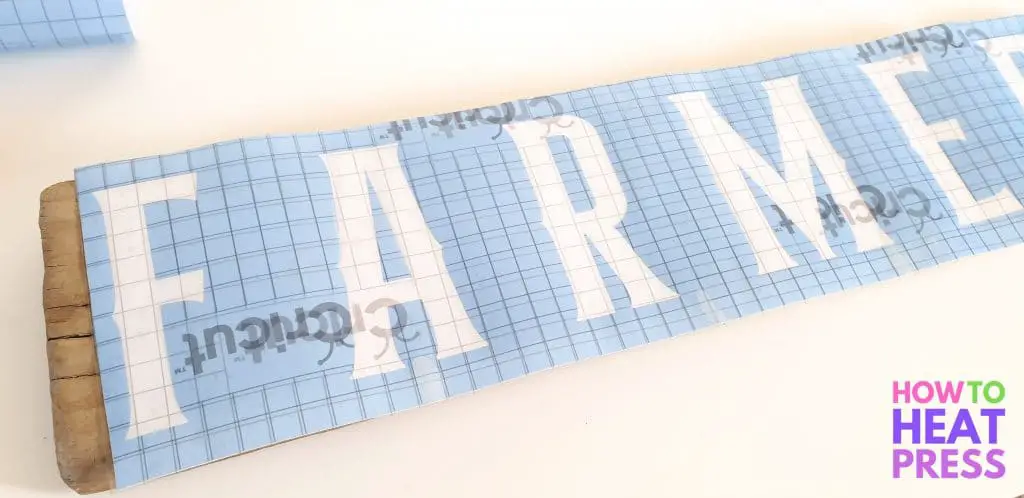 Now you can remove the transfer tape.
This piece of wood was very rough, so the stencil didn't stick that great to it, and that made it especially hard to remove the transfer tape! Again, I recommend using a light grip transfer tape. Peel the transfer tape away from the stencil at a 45 degree angle.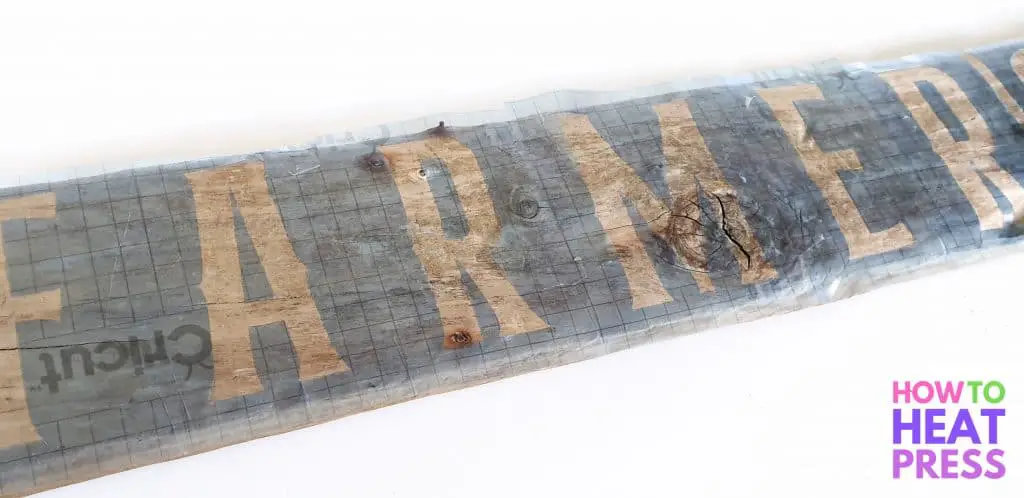 Now you can paint over your stencil! We did a first coat with primer, and a second coat with water based enamel.
Wait for the paint to fully dry before removing the stencil, and you may want to do several coats. This may take you several hours! My project looked great after two coats of paint.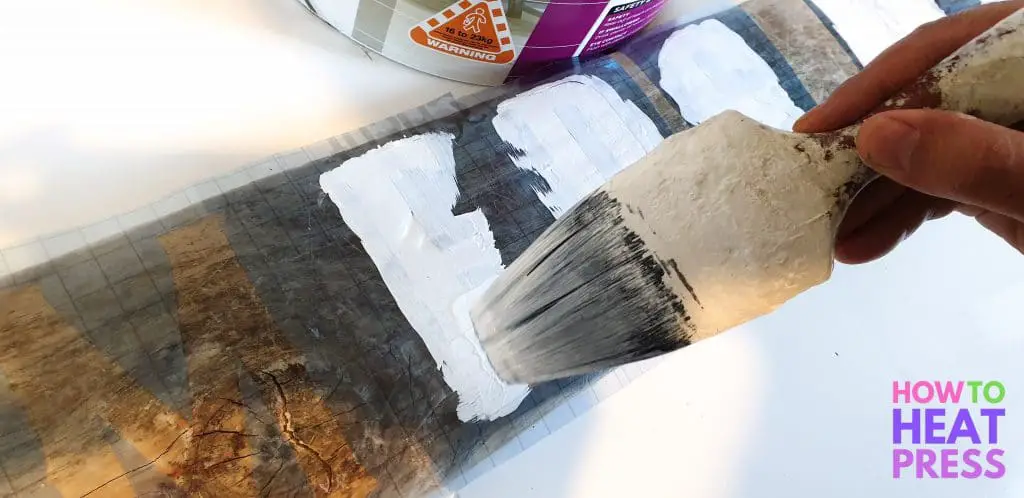 Once dry, you can peel away your stencil! If any parts of the stencil remain on the wood, you can weed them away with a weeding tool.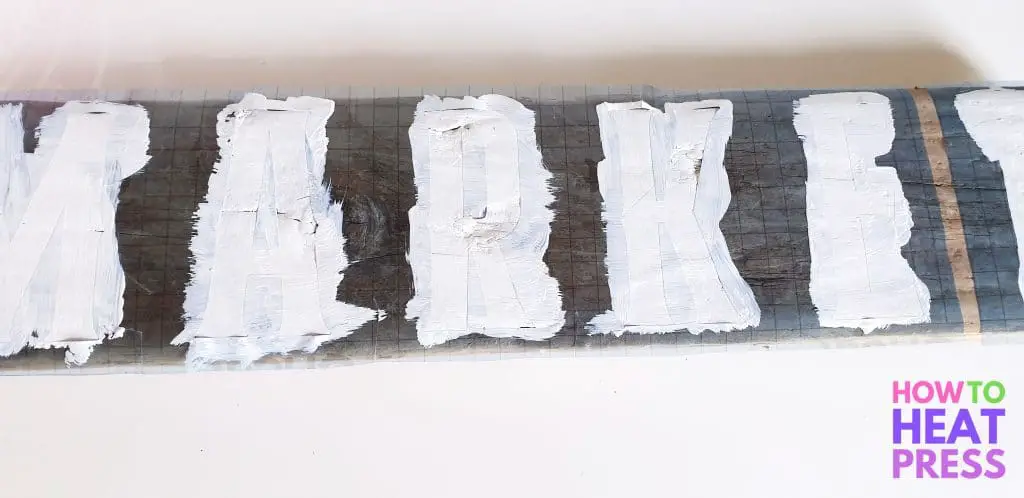 Cricut Stencil Vinyl Review
Presto! All done! Maybe I'll keep the sign here in the greenhouse, it looks very cool!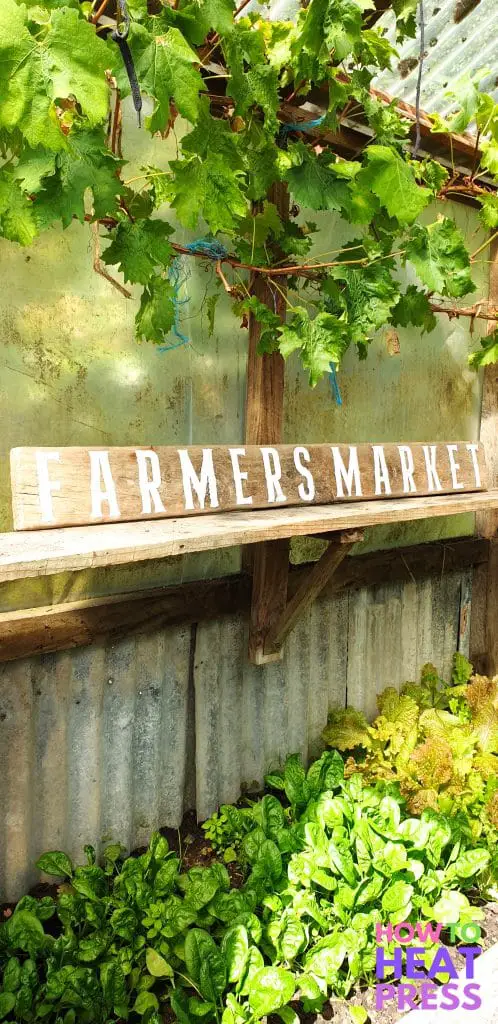 It would also look great in your home if you have farmhouse themed decor!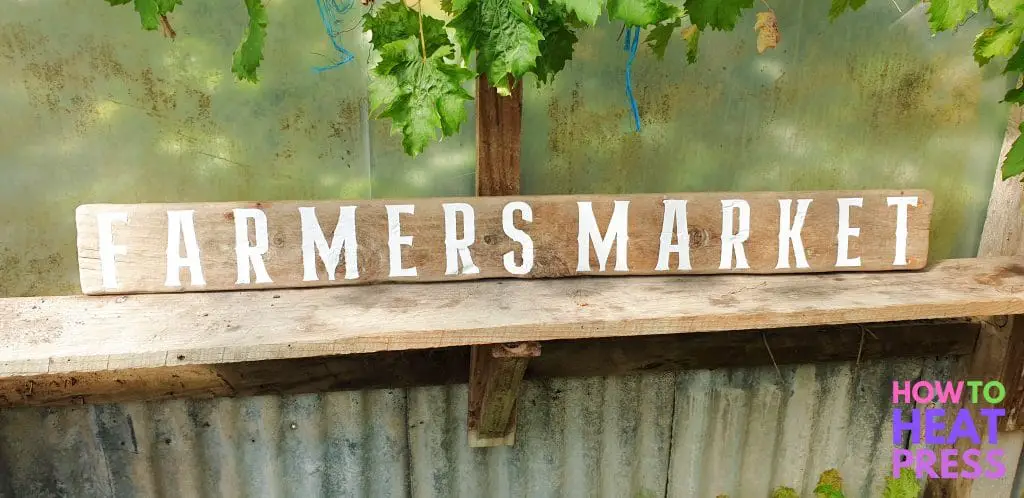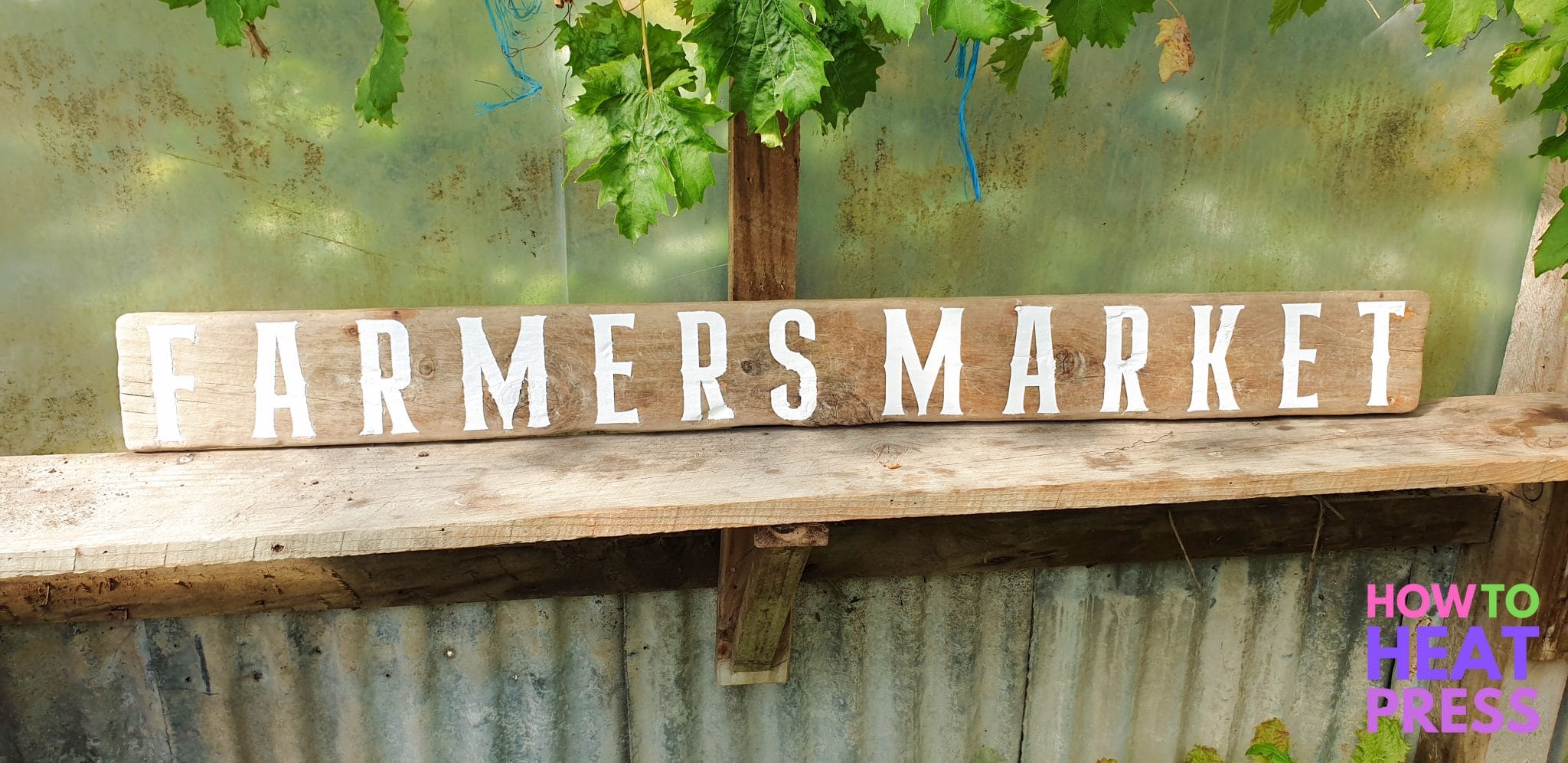 As you can see, it's not 100% perfect. The stencil didn't stick to the wood very well because it was so uneven and rough, so it didn't give a crisp line in places, but I still love how it turned out!
If you are working with a nice flat store bought sign, rather than this lake driftwood, then you should have great results!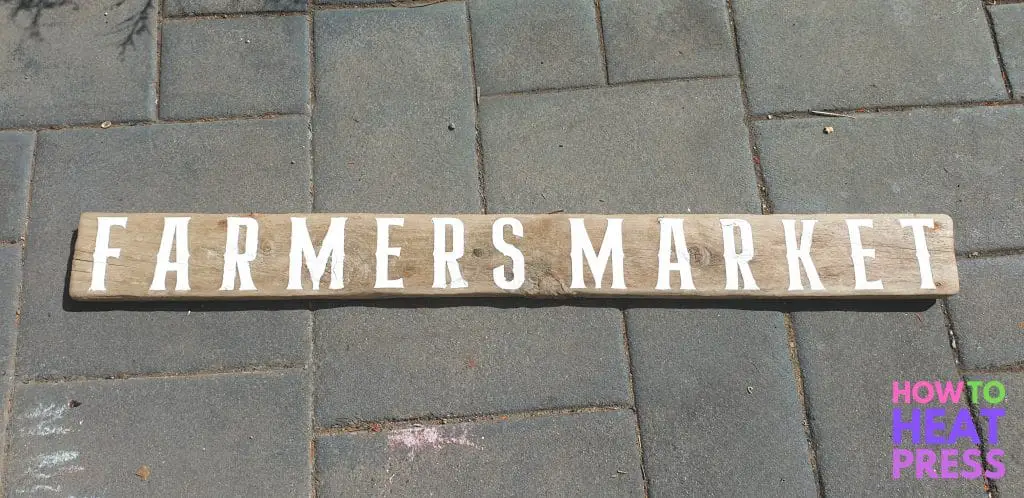 Overall the Cricut Stencil Vinyl worked very well.
The main tips I've already mentioned:
use a light grip transfer tape to more easily apply the stencil onto wood
use a smoother piece of wood (or other substrate) to have less paint bleed
If you want to see another type of Cricut stencil, check out this freezer paper stencil with Cricut (used with Speedball Screen Printing Ink to make baby onesies)!
(Please note: This post contains affiliate links. Read our full disclosure policy here.)