Cricut Infusible Ink Shirt – Alternative Infusible Ink Blanks
This post contains affiliate links. If you use these links to buy something, we may earn a commission, but it doesn't cost you anything. Thanks!
How to make a Cricut Infusible Ink shirt!
For this Infusible Ink project we're using a non-Cricut blank t shirt, and we'll share what you need to look for when looking for alternative blanks.
Here's how to use the Infusible Ink Blanks to make your own t shirts!
Cricut Infusible Ink Shirts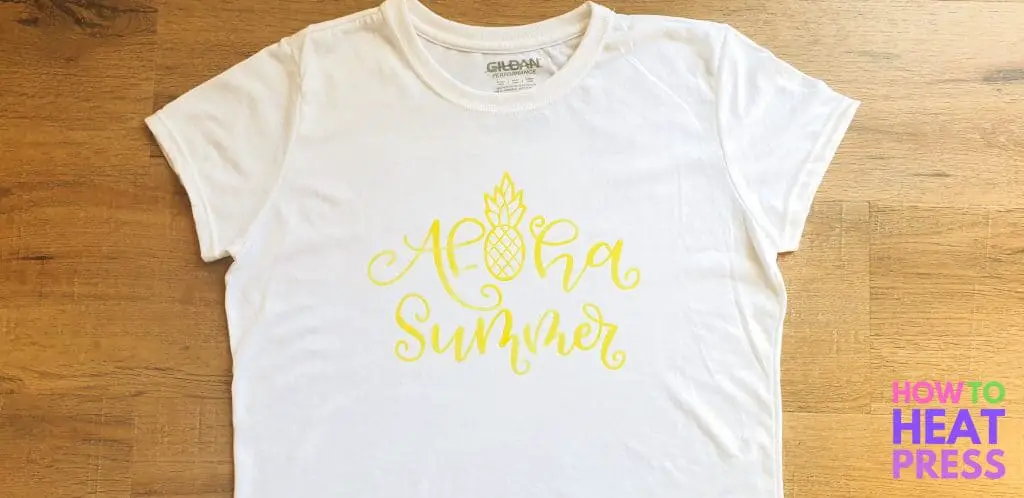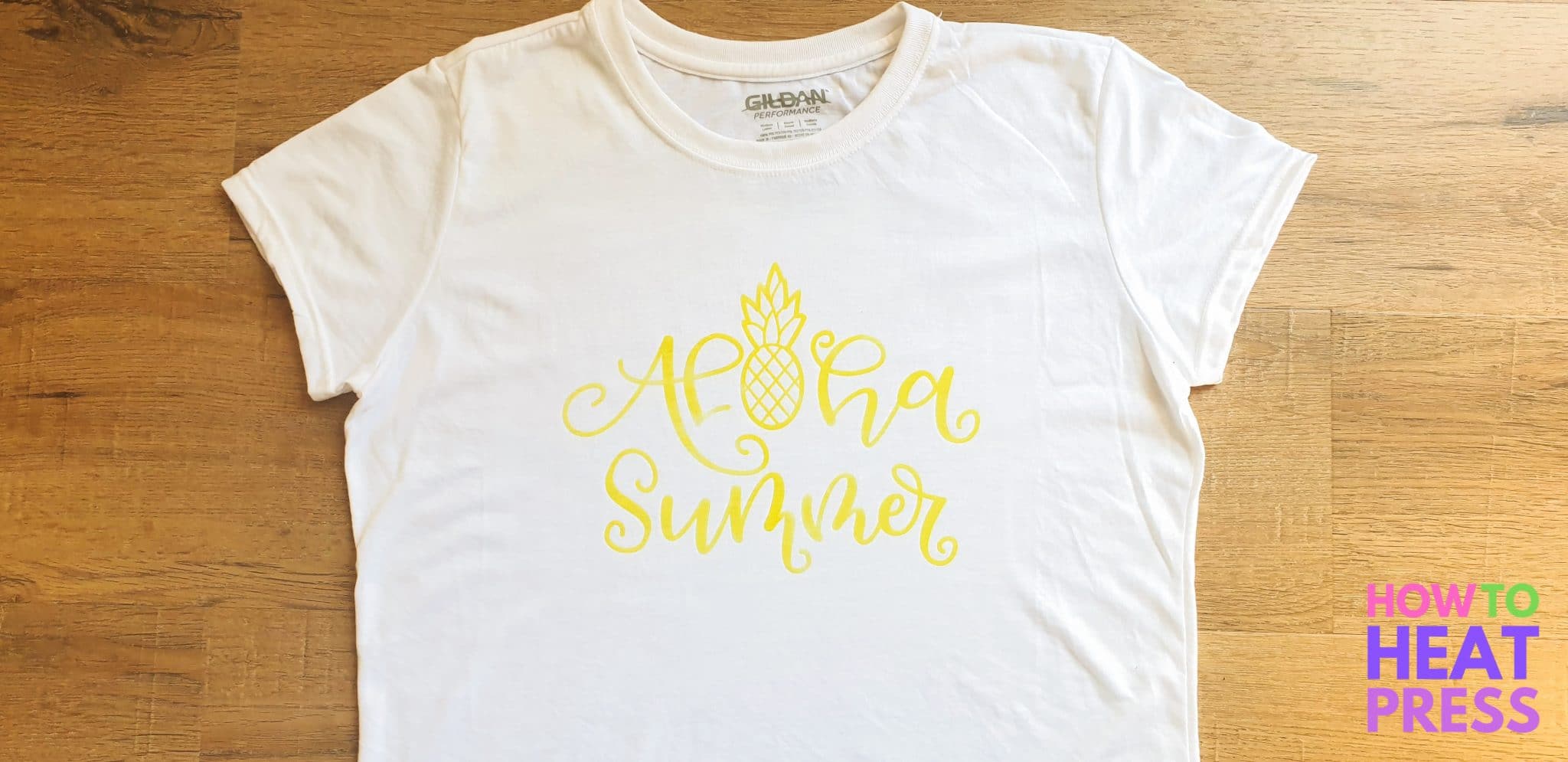 For this project you will need a cutting machine: the Maker, Explore Air 2, or even the new Cricut Joy are totally fine. You also need either an EasyPress or a heat press machine.
We're using this pack of Infusible Ink Sheets (and the butcher's paper that comes included). It's a 4 sheet pack which means you'll be able to do many projects.
Infusible Ink Blanks
There is a good range of Cricut brand Infusible Ink blanks that includes women's, men's, and youth tees, along with baby onesies. However, you don't have to only use these.
You might want a different style t shirt than those that Cricut stock, or you might want to try and find a cheaper deal (especially if buying in bulk)!
In order to use Infusible Ink transfers, all you need is anything that's white polyester. 100% poly is best, but you can instead do lighter vintage style transfers on 80+% poly shirts.
Here is an example of what to look for – this type of shirt is perfect for Infusible Ink.
See our Cricut Infusible Ink review for more info on the range of Cricut brand blanks.
Infusible Ink Shirt Project
First up you will need to download a design, or create your own in Cricut Design Space. I got this 'Aloha Summer' design here on Design Bundles.
Upload your design to Design Space and insert it into a new project. Now you can edit your design. Change the colors and the size, and delete anything that you don't want. All I did to edit my design was to make the size 9 inches wide for my t-shirt. I'm just cutting out my design in only one color.
Once you're done editing, you can click Make It, to continue to the mat preview.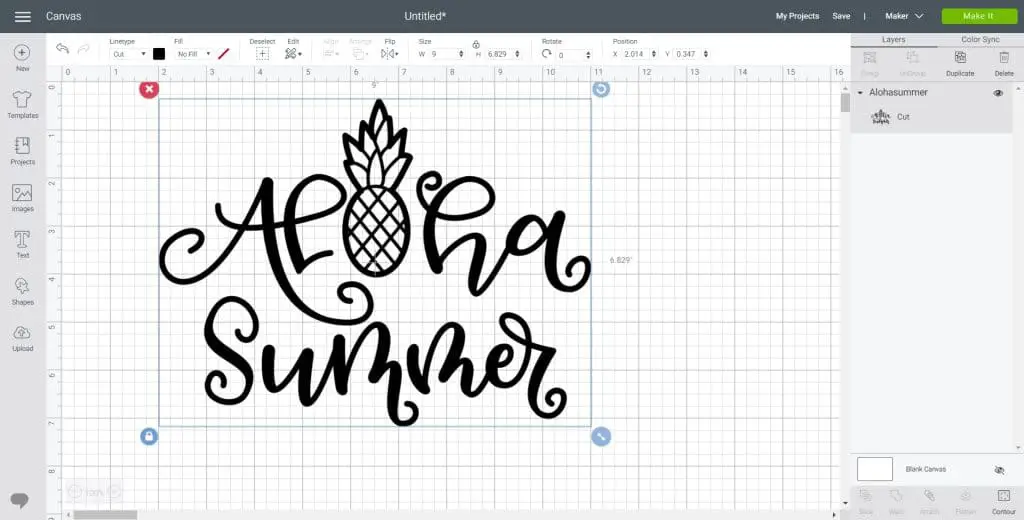 When using Infusible Ink Transfer sheets, you will need to mirror your mat. This is especially important if your design has text! Your design will be cut out in reverse, but will eventually be transferred onto your shirt the right way.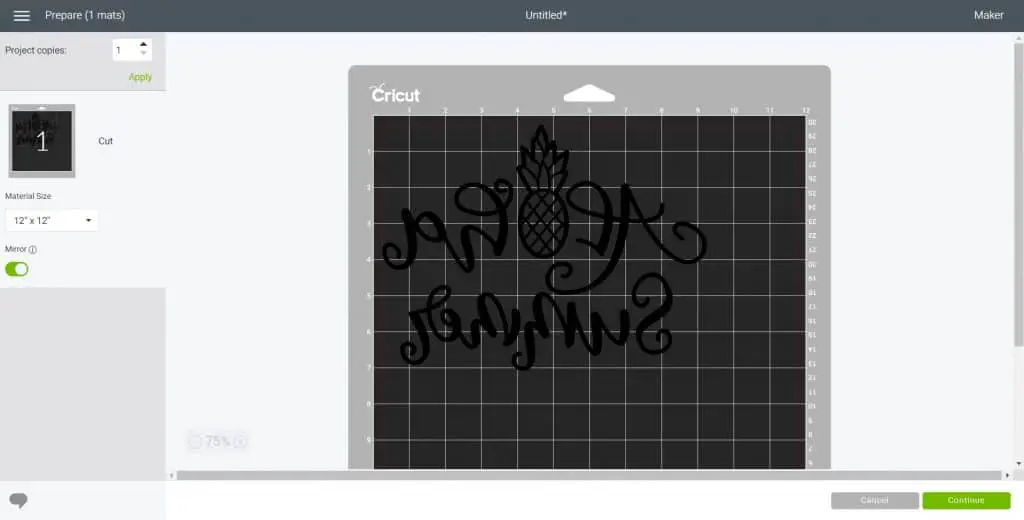 Set your material to 'Infusible Ink Transfer Sheet'.
If you have an Explore Air 2, you will need to turn the dial to 'custom' first.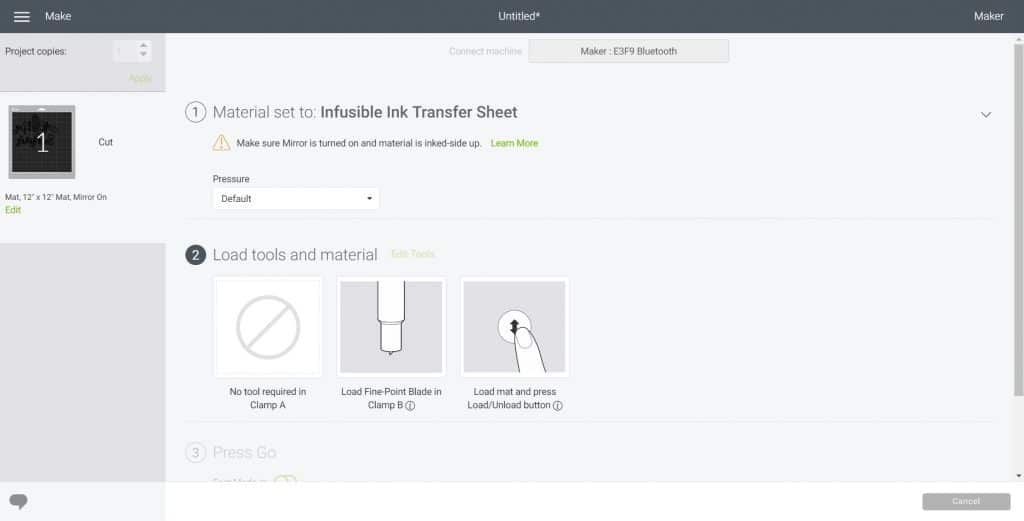 Place your Infusible Ink Transfer Sheet onto your StandardGrip cutting mat with the ink (colored) side facing upwards. Load the mat into the machine and click go.
You can see my transfer sheet in the Maker has some big creases in it! I couldn't get these out, but it didn't affect my transfer at all!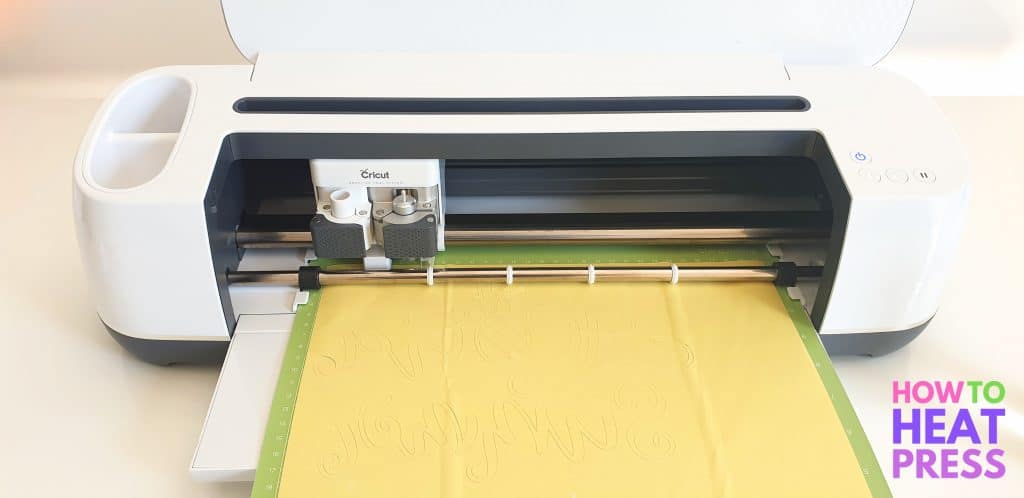 Tips For Weeding Infusible Ink
Once your design is cut out, you can remove all of the excess paper away.
This is a bit harder with Infusible Ink rather than Cricut Iron On. Crinkle the paper to see the cut lines. Use your fingers to weed, instead of a weeder tool, as it may scratch away the ink. You can also use tweezers.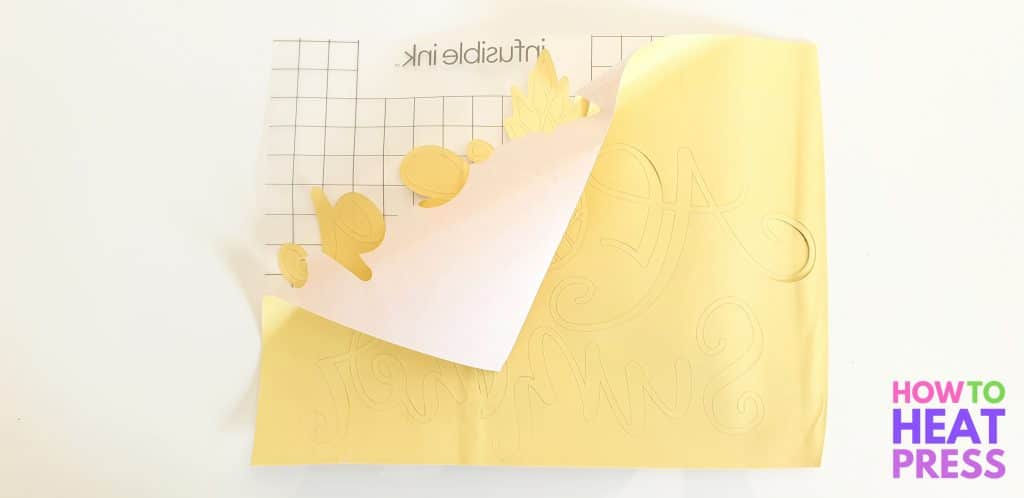 Only your design should remain left on the liner. The color may look very dull, but once it is heat applied onto the shirt, it will become more vibrant.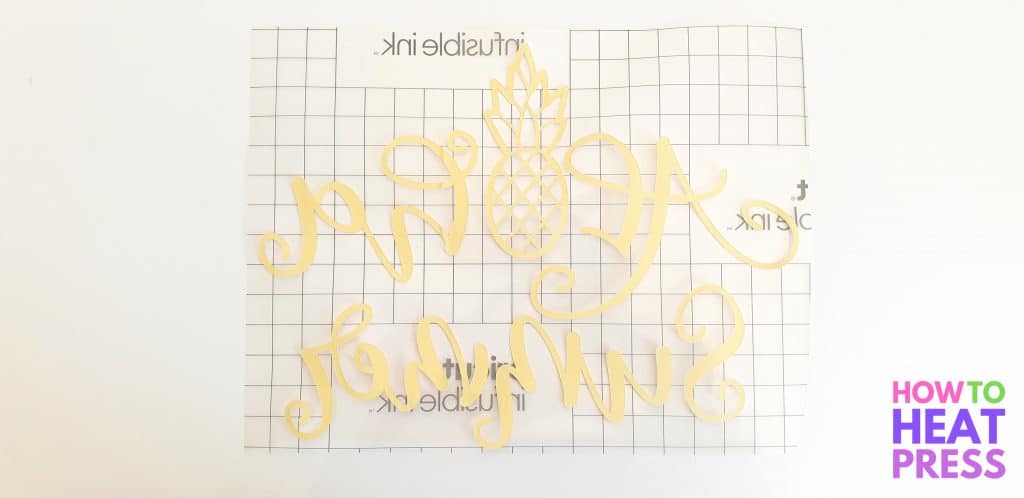 How To Heat Press Infusible Ink Shirt
Now you are ready to press.
Turn on your EasyPress 2 and set the temperature to 385ºF, and the time to 40 seconds. Let it fully heat up.
See Cricut's Heat Guide for the original EasyPress instructions, or if you're using a different type of blank than I am.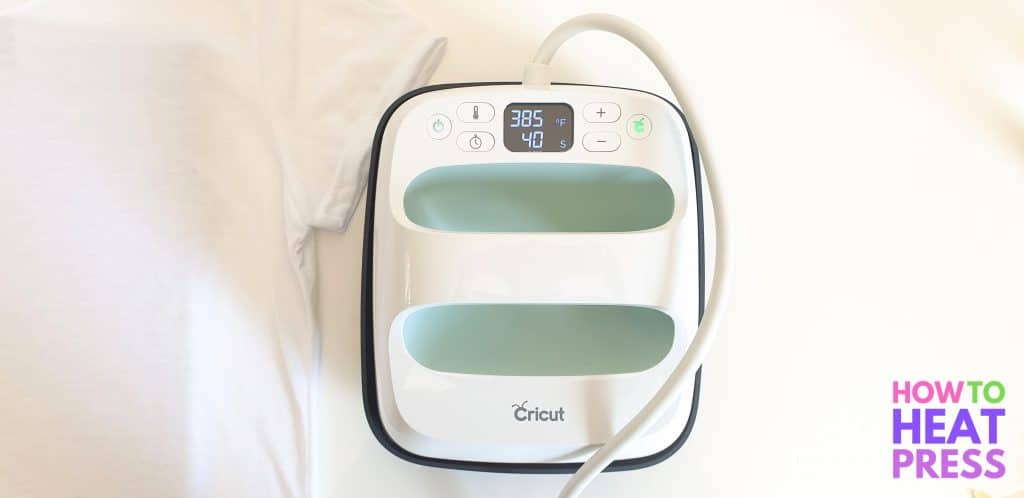 Place your EasyPress mat on a firm and sturdy surface. On top of that, place your Infusible Ink compatible blank – we've got a Gildan 100% polyester t-shirt.
Place a piece of white cardstock inside the shirt. This will stop the ink from bleeding through to the other side of the t-shirt. If you don't have white cardstock, you can use 4 layers of butcher paper (NOT parchment paper as this has a silicon coating).
Pre-heat your t-shirt for 15 seconds to remove and moisture and wrinkles. Run a lint roller over the shirt to remove all lint, as lint will interfere with the adhesion of the ink.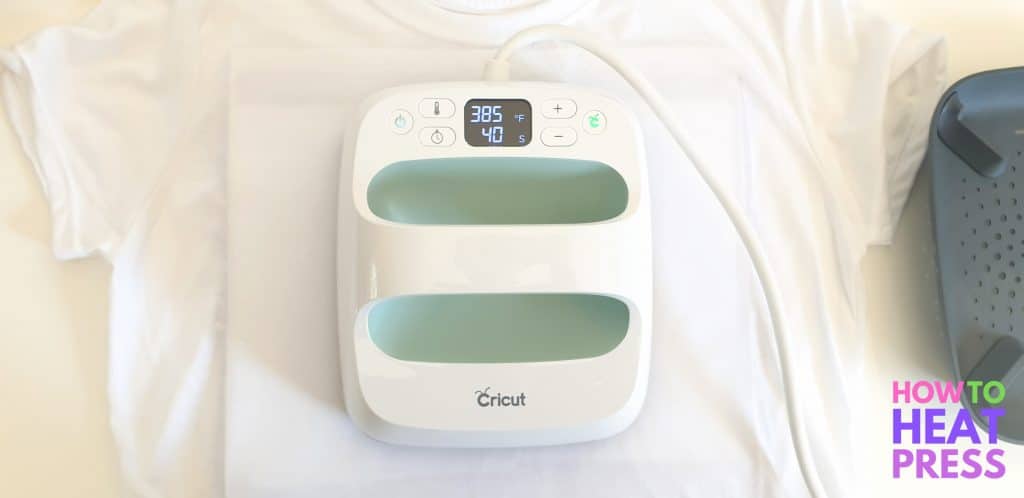 After pre-heating your shirt you need to wait for the shirt to fully cool down before positioning your transfer on it. Once it is cool, position your transfer, and tape it down with heat tape if you like. This will make sure you don't accidentally move it while pressing, and create any unwanted ghosting effect.
Place butcher paper on top of your design. The butcher paper must be larger than your heat plate.
How to press Infusible Ink transfer sheets with the EasyPress 2:
Press at 385ºF for 40 seconds
Apply light pressure
Do not slide the press around
Slowly lift up EasyPress
Slowly peel the liner away while warm
It is NOT recommended to press your design in sections, as this could ruin your project!
Ideally, your design will be smaller than your EasyPress heat plate. However, I will be pressing my design in 2 sections, so you'll be able to see how it turns out! I recommend pressing it all in one go if possible though!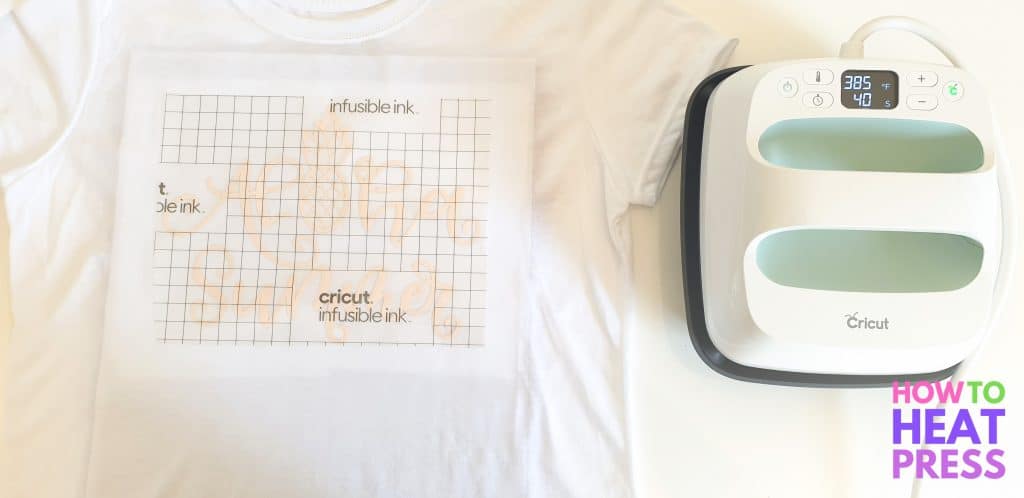 If any transfer sheet pieces remain on the t-shirt, you can remove them with tweezers.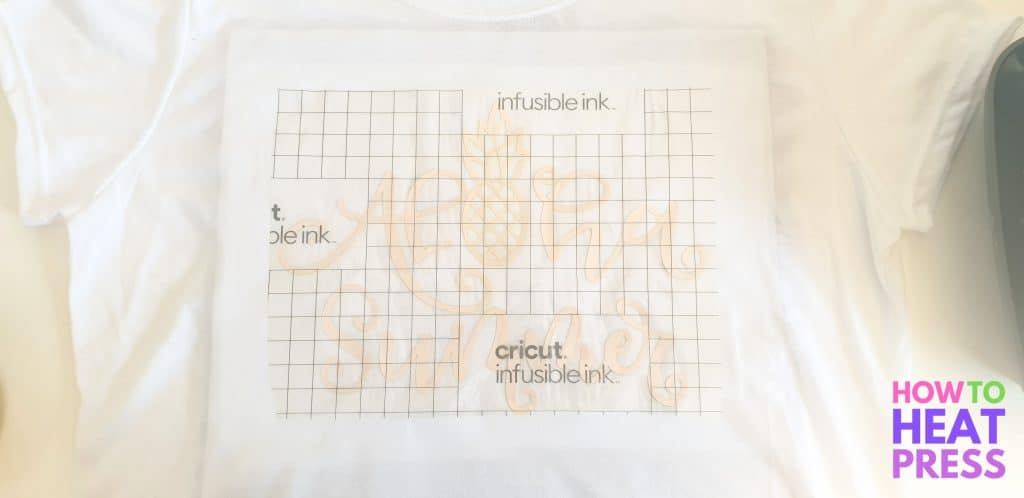 And here's the finished product! I think it could have done with a little bit more pressure, but overall it turned out really cool! I also really love this design. So pretty!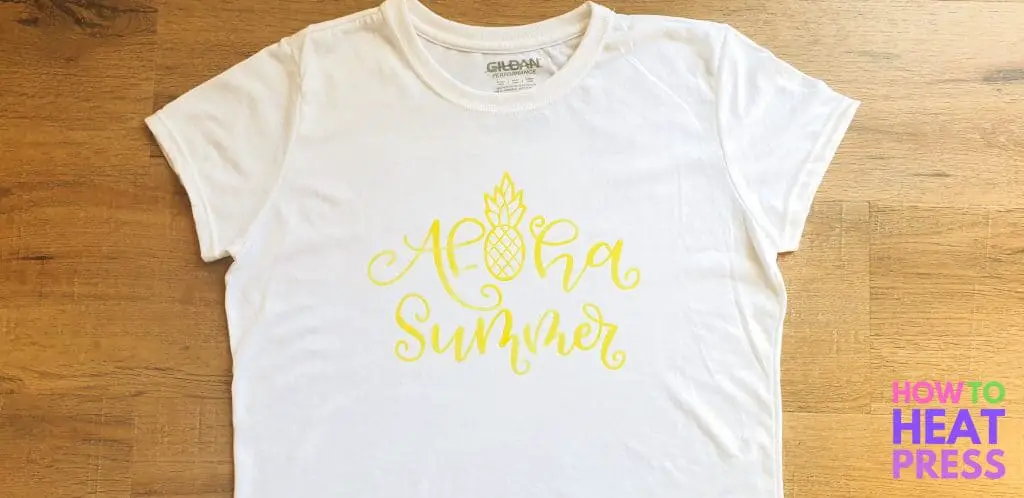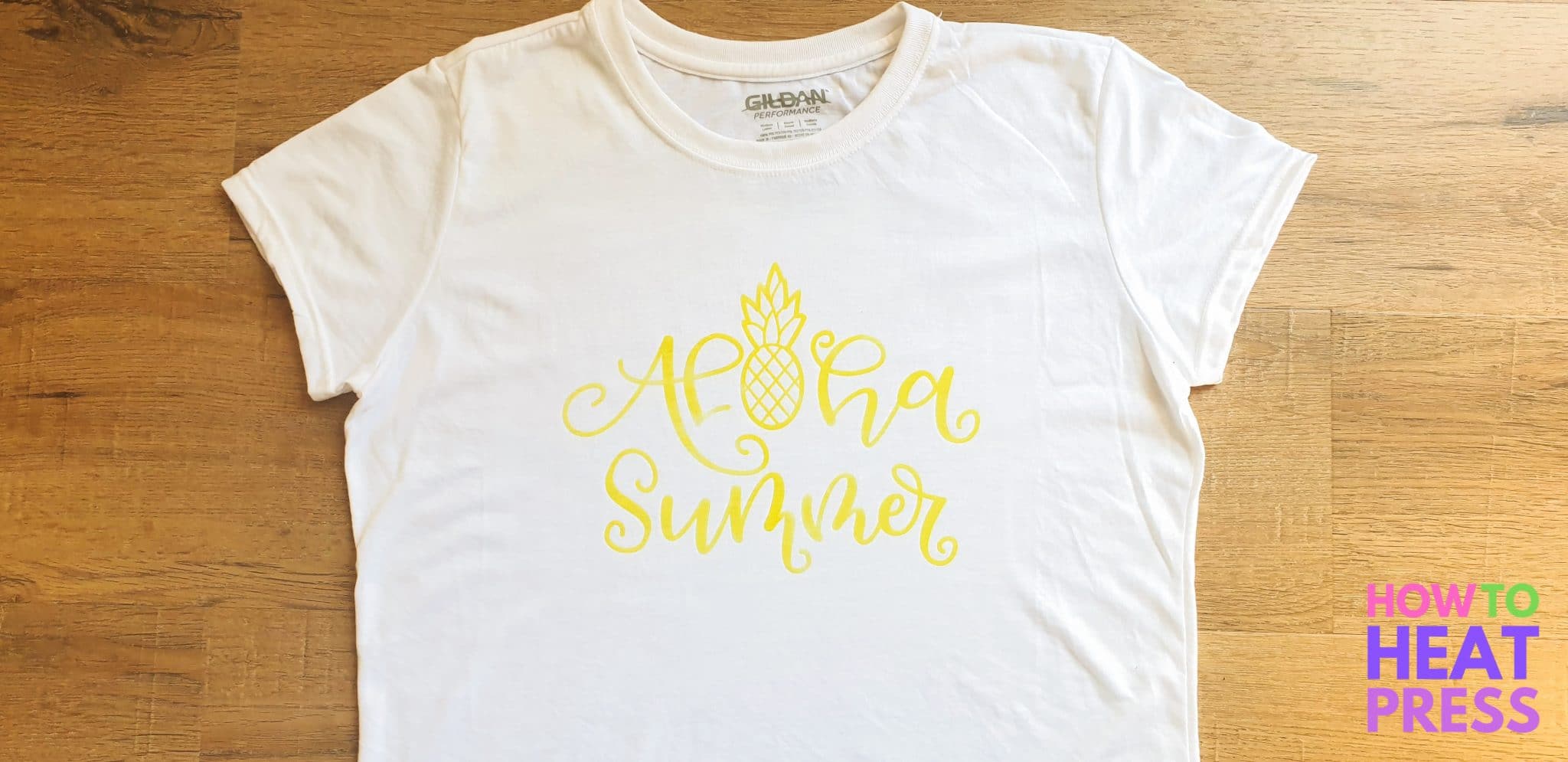 Infusible Ink Projects
So that's how you make a shirt with Cricut Infusible Ink transfer sheets. If you would like to see some other Infusible Ink projects we've done, check these out:
Let us know if you've got any questions down below!
(Please note: This post contains affiliate links. Read our full disclosure policy here.)