Silhouette CAMEO Projects: Vinyl & Iron On Ideas!
This post contains affiliate links. If you use these links to buy something, we may earn a commission, but it doesn't cost you anything. Thanks!
Silhouette project ideas and inspiration, anyone?
Sometimes it feels like you've done it all before, and there are no new Silhouette projects to be done…
I often feel that way too, but after a spot of Instagram or Pinterest surfing, I realize there are still so many crafts to be crafted!
Silhouette CAMEO Projects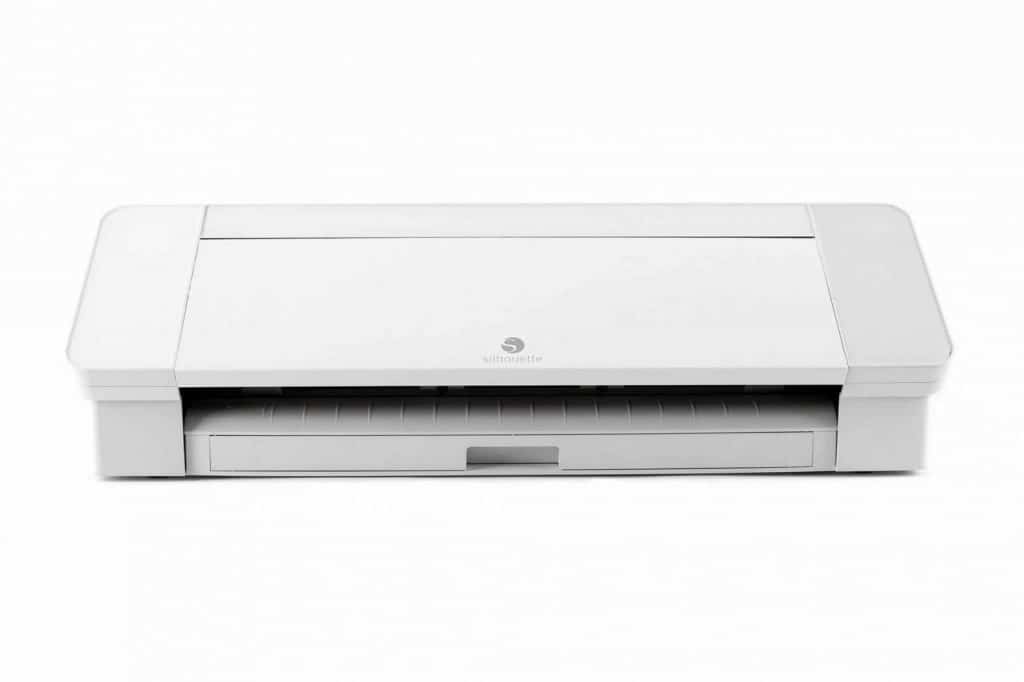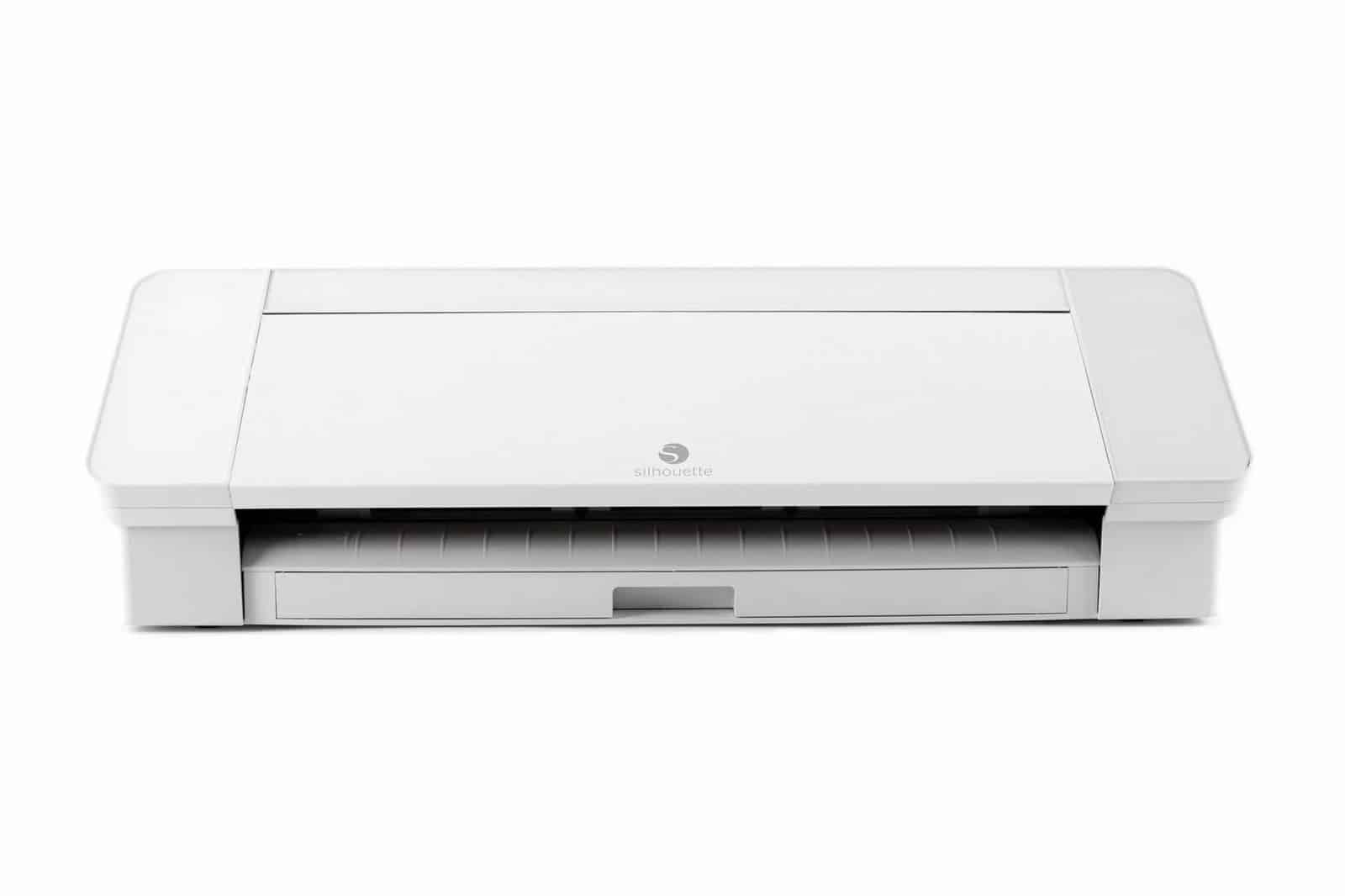 These projects are great for both the new Silhouette Cameo 4, and the Cameo 3.
For this post we've curated a bunch of awesome Instagram posts – make sure you like and follow the pages to get more great ideas like the ones we've shared below.
And we should mention, these projects are totally doable with a Cricut machine, if that's what you've got!
Using A Free DXF File
A simple but effective (and highly cool!) rabbit t-shirt – see these free DXF files for Silhouette.
Make A Text Design
This is another simple but really cool t-shirt with a plain font. However, if this was my t-shirt it would say:
CACAO SMOOTHIES.
VINYL CRAFTING.
MOMMY VLOGS.
Though that doesn't have quite the same ring to it…
Make A Multicolored HTV Design
A multicolored HTV design – so cool! You will need to layer the vinyl to create this project.
T-Shirt For A Teddy Bear
T-shirts are not only for humans – here is one for a teddy bear!
You could make matching t-shirts for both your children and their soft toys. You can buy the wee fellow on the right (with a blank tee) on Amazon.
Use Paisley Patterned Vinyl
Patterned HTV is another amazing vinyl product you can use to make amazing custom tees and tops – it's so pretty!
It works especially well when making your own monograms.
Reverse Canvas In Progress
Today IS a good day for a good day! In this picture you can see the canvas has been cut away, the adhesive vinyl has been applied, and the canvas is ready to be re-stapled or glued back onto the frame.
Reverse canvas projects are a lot of fun!
Reverse Canvas With Patterned Vinyl
This is a reverse canvas project with patterned vinyl. Unlike with the t-shirts above, you don't want heat transfer vinyl for this project, you want adhesive vinyl. You will just be transferring the design with vinyl transfer tape.
Oracal 651 patterned vinyl (pictured right) is my favorite adhesive vinyl.
A Mix Of Design
And here is one with both text and other design elements. Get this DXF here at thehungryjpeg.com.
A Great Reverse Canvas Gift Project
And the last example of a reverse canvas project that you could make with your Silhouette Cameo 3 (or any cutting machine). A true saying indeed:
A Vintage Farmhouse Sign
I love this sign – it looks amazing! Someone needs to let me know where to buy these framed blank farmhouse signs…
Single Word Signs
What's important to you? Let everybody know about it by chucking it up on a sign. Family, coffee, fishing, or cooking! My sign would say 'crafting'. Though that might be a bit too simple… maybe it would say 'Le Olde Crafte Roome' in French farmhouse style.
Wedding Welcome Signs
Custom wedding signs will make your day extra special. You can make bold and effective signs for a variety of purposes.
Announcement Mugs
Custom mugs and cups are another cool gift idea. I actually made mugs for the entire extended family last Christmas!
They are easy to make and cost effective, but also unique and personal. If you have a mug heat press you can sublimate mugs, but if not you can just use Oracal 651 adhesive vinyl.
Mr & Mrs Mugs
Make Mr & Mrs mugs for yourself or for a cool wedding present that the bride and groom will treasure forever (or at least until they break!).
SVG Files For Mugs
You don't just have the option to have text on a mug, you can use any SVG file that can be brought down to size.
You can find the SVG on the mug below at sofontsy.com.
Another way to pimp your mug (or other vinyl project) is to use holographic vinyl. It's just something a bit different that you don't see everyday.
The 'Funny But Serious' Doormat
Custom door mats are another great project you can make with your Silhouette or Cricut cutting machine. The idea with these is to create a stencil with your cutting machine and then use an outdoor paint (spray or brush) to leave the design on the blank door mat.
Expressions Vinyl sells Oramask 813 Stencil Film which is what you use to cut out the stencil.
The Door Mat Greeting
How do you make your guests feel welcome before they've even knocked on the door? Greet them with your door mat of course! You could say 'hello' or 'welcome', 'konichi wa' or 'kia ora'.
A Range Of Custom Door Mats
If you can imagine a stencil, you can probably make it with your cutting machine and make any design for a door mat. The Adorable Mat Co's post shows a range of mat ideas – greetings, quotes and even a really intricate design!
A Colorful Custom Mat
You can do different colors as well, it doesn't all have to be black. Just buy whatever paint colors you think are going to look great and go for it!
Custom Pillows Or Cushions
Pick up some blank pillow case covers and pillow inserts and make your own custom cushion designs with your Silhouette. These are easy projects to make (although a bit costly for the blank cushions) which really stand out and look amazing.
See the custom pillow we made recently.
Custom Tote Bags
Another cool Silhouette project? Tote bags!
These make cool gifts, business promotional devices, gourmet shopping bags for customers, or just a nice tote for you and your family. Amazon sells blanks in bulk (12 packs) if you want to go crazy.
Custom Water Bottles
And the last idea I've got is custom water bottles. These stainless steel water bottles look great with a design made with Oracal 651 adhesive vinyl.
That's all the inspiration I've got time for in this post!
I'd love to hear where you go for inspiration and ideas. Leave a comment below and let everyone know the best spots on the web. As I've mentioned above, I love Pinterest and Instagram, but also find the many Silhouette and Cricut Facebook groups super helpful too.
Pin this post! 🙂
(Please note: This post contains affiliate links. Read our full disclosure policy here.)